Sunday's Steelers-Bears game didn't turn out the way we all expected it to.  But we have to accept the bad as well as the good.
Despite the loss, I am still going to hold this week's haiku contest.
The contest rules are simple.  You must summarize the Steelers-Bears game in a haiku.  A haiku is  a form of Japanese poetry that contains only 3 lines.  The first line has 5 syllables, the second line has 7 syllables, and the third line has 5 syllables.  Typically, haiku do not rhyme.
Please note, the emphasis is on syllables, not words.  Remember 5/7/5.
Here are last week's winners.  This should give you a few examples of  good haiku.
3rd Place: Hudy
I soiled myself
In section five thirty one
Holy crap! We won!
2nd Place: Ken
Thirty-six rush yards
These ain't your daddy's Steelers
Throw to win, Big Ben!
1st Place: Leonard Riddle Jr.
Ben, at the finish,
said, "Get my hat and spinach;
I am what I am."
Okay readers, your turn.  Write a haiku to summarize the Steelers-Bears game.  The best entries get posted on the front page of the blog.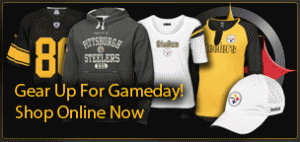 (If you enjoyed this article, please consider leaving a comment below. Also, please subscribe to our blog by pressing the orange button below. You can also follow us on Facebook or Twitter by clicking the doohickies at the bottom of the right column of this page.  Thanks.)
Subscribe in a reader