The NCAA field of 65 was announced yesterday, and the Steelers were not invited to the big dance.
The Pitt Panthers and Robert Morris will both be representing the Steel City in the tournament, but the Steelers were noticeably absent from the teams that were invited.
Sure, the Steelers aren't a college basketball team, but that shouldn't really matter.  A champion is going to be decided, and whenever you're naming a champion, the Steelers have to be in the conversation.  Duh!
Who would win if the Steelers played the New Orleans Saints?  Steelers!
Who would win if the Steelers played the Pittsburgh Pirates in baseball?  That's easy.  Steelers!
Who would win if the Steelers faced Manny Pacquiao in boxing?  Steelers by a knockout!
Who would win if the Steelers faced the WPIAL girls soccer champs?  Steelers (although it would probably be wise to keep Big Ben away from high school girls).
See what I mean?  The Steelers can dominate any sport.  They're not the 6-time Super Bowl champs for nothing.
Unfortunately, the selection committee didn't see fit to invite the Steelers.  And they can't win it if they're not in it.
But if you think about the potential match-ups, I think we can all see that the results would have been inevitable.
The Kansas Jayhawks are the overall #1 seed in the tournament.  Kansas is led by senior point guard Sherron Collins.  Collins is 5'11″ and weighs 205 lbs.  Ben Roethlisberger played point guard in high school.  Ben is 6'5″ and weighs 240 lbs.  Mismatch!!  Big Ben would post him up all day long.  Down go the Jayhawks!
Syracuse is the #1 seed in the West Region.  They play in the tough, physical Big East conference.  But after being on the receiving end of a few hard picks by Hines Ward and Troy Polamalu, Syracuse would wave the white flag of surrender.
Duke is the #1 seed in the South Region.  Their front line averages about 230 lbs.  Do you think they'd stand a chance banging down low against Max Starks, Chris Kemoeatu, and Casey Hampton?  Me neither.  Down go the Blue Devils!
Kentucky is the #1 seed in the East Region.  Kentucky is coached by John Calipari.  Calipari usually has some of the most talented players in the tournament.  He always sends lots of players to the NBA.  Yet, "Coach Cal's" teams always choke in the tournament.  So Kentucky doesn't have a chance, regardless of who they play.
So as you can see, if the Steelers had been invited to play in the tournament, they would have won easily.  Mike Tomlin would have been cutting down the nets, and Santonio Holmes would have been lighting up the blunts.
But the Steelers didn't get the chance to show what they can do.  Personally, I think that all Steelers fans should boycott the NCAA tournament until this injustice is rectified.  But that may take a while.  In the meantime, I guess all that I've got to say about the matter is "Go Pitt!!!!!"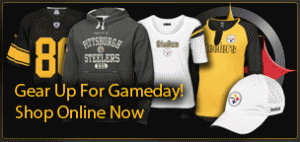 (If you enjoyed this article, please consider leaving a comment below. Also, please subscribe to our blog by pressing the orange button below. You can also follow us on Facebook or Twitter by clicking the doohickies at the bottom of the right column of this page.  Thanks.)
Subscribe in a reader