As the Steelers wait to play in Super Bowl XLV, Steelers fans are showing their team spirit.  Whether they're singing about the Steelers, or about Pittsburgh, their talent is on display.
Several of them have sent me videos, and I've been too busy to go through most of them.  But here are a few that I did take the time to look at, and I actually liked them.
The first was sent to me by Emily McVicker.  At first I assumed that it was just going to be another bad rendition of a Steelers song.  But when I started listening to it, it quickly became obvious that Ms. McVicker has a really nice voice.  I don't know if she has musical training, but it certainly sounds like it to me.
The next one was sent to me by Tim Ruff.  He's also a singer who is showing a little Pittsburgh spirit.  He did a parody of the song "Walking in Memphis".  He calls it "Walking in Pittsburgh".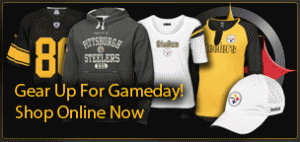 (If you enjoyed this article, please consider leaving a comment by clicking on the square at the top right of this article. Also, please subscribe to our blog by pressing the orange button below. You can also follow us on Twitter by clicking the bird doohicky below. Also consider following us on Facebook. Thanks.)
Subscribe in a reader