The Steelers' first playoff opponent has been narrowed down.  The New York Jets' win over the Indianapolis Colts insured that the Jets will be traveling to New England next week, while the Steelers will face the winner of today's Ravens/Chiefs game.
The Ravens and Chiefs will square off today at 1:00PM EST, and it's very likely that Steeler Nation will be keeping a close eye on that game.
As I mentioned in my last article, I would prefer to face the Chiefs rather than the Ravens.  But regardless of which team wins, I believe that the Steelers will defeat them and move on to the AFC Championship game.
I'd love to see the New York Jets knock off the New England Patriots next week.  If that were to happen (assuming the Steelers win their game), then the Jets would have to come to Pittsburgh for the AFC Championship game.  Contrarily, if the Jets lose, the Steelers will have to travel to New England to face the Patriots in the AFC Championship.
The Steelers lost during the regular season to both the Jets and the Patriots.  However, I believe that the Jets are a better opponent for the Steelers.  As mentioned earlier, if the Steelers face the Jets, the game will be played at Heinz Field.  That advantage can't be ignored.  More importantly, despite the Jets' victory over the Steelers during the regular season, we all know that the results of that game would have been very different if the Steelers had not allowed the Jets to score a touchdown on the opening kickoff.
The Patriots are always a difficult opponent for the Steelers.  Even when they play at Heinz Field.  So I am praying that Rex Ryan and the New York Jets will find a way to defeat the Pats and assure the Steelers of home field advantage throughout the AFC playoffs.
Other NFL news:
In the NFC, the Seattle Seahawks upset the reigning champion New Orleans Saints.  This may ultimately prove to be an advantage for the Steelers.  If the Steelers are able to emerge as the AFC champions, New Orleans was the team that gave me the greatest concern as a possible Super Bowl opponents.  With them eliminated, the Stairway to Seven just got a little easier.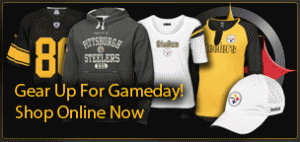 (If you enjoyed this article, please consider leaving a comment by clicking on the square at the top right of this article. Also, please subscribe to our blog by pressing the orange button below. You can also follow us on Twitter by clicking the bird doohicky below. Also consider following us on Facebook. Thanks.)
Subscribe in a reader