August 31, 2009
By Donald Starver
Tomorrow the Steelers have to announce their first 5 cuts.  From there, it will be a continuous process to get down to the final 53-man roster.  We have already looked at most of the positions on the roster.  If you haven't been reading this series, click below to get caught up.
We've covered all of the positions except for the specialists, so I am going to finish those today, and then give my best guess at the final 53-man roster.  Readers will note that some of my predictions have changed since we first started writing this series.  We began this series prior to the start of Steelers training camp.  Since that time, I have observed all of training camp plus 3 preseason games.
For example, when we covered the running backs, I thought that Frank "the tank" Summers would make the roster, but since watching the end of training camp and the last two preseason games, I believe that Isaac Redman has jumped ahead of Summers on the depth chart.  So, with no further ado, here is my review of the specialists, and then my prediction of the final 53-man roster.
Specialists:
Jeff Reed – Jeff Reed is an amazing kicker.  Kicking in the muddy conditions at Heinz Field is not easy.  Yet Reed does it with extreme accuracy.  If he played in a domed stadium, I believe Reed would make the Pro Bowl every year.  If he can avoid further altercations with paper towel dispensers, Reed is guaranteed to make the team.
Piotr Czech – Czech has looked good in camp.  Against any kicker other than Jeff Reed, Czech might have even had a chance of winning a position.  But Czech is not going to make the Steelers' roster.  However, he has put together a nice body of work to showcase to other NFL teams.
Dan Sepulveda – If you know of anyone who criticized the Steelers for taking a punter with such a high draft pick, calmly walk up to them and smack them in the face…..hard.  After watching the disastrous farce of a punting game that the Steelers had to endure last season, I now believe that Sepulveda is worth far more than the price that the Steelers paid for him.  Heck, in my opinion Sepulveda is the MVP of the team.
We are soooooooooooo happy to have you back, Dan!!!!!!!!
Greg Warren – The long snapper position is another one that we take for granted until we are forced to watch James Harrison launch a snap into lunar orbit.  Greg Warren is back from last year's knee injury, and the Steelers are better because of it.
So, those are the final 3 players who will make the Steelers' roster.  Now it's time for me to list my prediction for the final 53-man roster.
Quarterbacks – Roethlisberger, Batch, Dixon
Running backs – Parker, Mendenhall, Moore, Redman, Logans
Wide Receivers – Ward, Holmes, Sweed, Wallace, McDonald
Tight ends – Miller, Spaeth, Johnson (McHugh's injury costs him a job).
Offensive linemen – Starks, Kemoeatu, Hartwig, Essex, Colon, Legursky, Hills (though I'm no fan of his), Foster, and Urbik (hasn't shown much, but Steelers tend to hold onto high draft picks).
Defensive linemen – Hampton, Hoke, Smith, Keisel, Hood, Kirschke, and Harris.
Linebackers -  James Harrison, Farrior, Timmons, Woodley, Fox, Woods, Bailey, Frazier, Arnold Harrison.  Despite his early draft status, Bruce Davis has done nothing to make the team.  I think he's seen his last days as a Steeler.
Safeties – Polamalu, Clark, and Carter.  Mundy goes to the practice squad, and cornerbacks Deshea Townsend and Keiwan Ratliff will also play backup safety.
Cornerbacks – Taylor, Gay, Townsend, Lewis, Madison, Ratliff.  This was one of the toughest positions to pick.  Joe Burnett is a feisty kid who has lots of potential.  However, Keiwan Ratliff is a veteran player who can actually play if a starter gets hurt.  Anthony Madison is one of the team's best special teams players, and Mike Tomlin values special teams.  Keenan Lewis has too much size and potential to let him go.  That means that Joe Burnett is the odd man out.  Sorry Joe, but to the practice squad you go.
Specialists – Reed, Sepulveda, Warren
So that's 53.  There is my projection of the Steelers' final 2009 roster.  It wasn't easy, but I think I can justify each of my picks.  I know that some of you will disagree with me not selecting Shipley, Burnett, Mundy, and Davis.  Others will think I'm crazy for keeping Kirschke, RaShon Harris and Keenan Lewis.  So let me know what you think.  Am I completely out of my mind?  Do you agree with my picks?  Disagree?  What changes would you make?  I'd love to hear your opinions.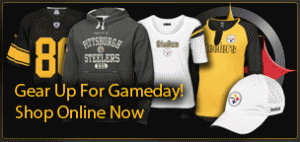 (If you enjoyed this article, please consider leaving a comment below. Also, please subscribe to our blog by pressing the orange button below. You can also follow us on Facebook or Twitter by clicking the doohickies at the bottom of the right column of this page.  Thanks.)
Subscribe in a reader