The Steelers signed seven players to their practice squad.
I was a bit surprised to learn that Tyler Grisham, the feisty rookie wide receiver out of Clemson made the practice squad.  I first noticed Grisham on the first day of training camp.  He had good hands, and seemed to catch everything thrown his way.  However, he seemed to be behind several of the other wide receivers in Steelers camp.  In particular, I thought that Dallas Baker would make the practice squad ahead of Grisham. 
Grisham was the last wide receiver to enter the game during the Steelers final preseason game.  Moreover, he had to leave the game after only his second catch, when he injured his shoulder making a diving grab. 
But I guess the Steelers saw the same things in Grisham that I did, because they kept him on the practice squad.
Also named to the practice squad was Isaac Redman.  "Redzone" Redman, as he had been called, was a surprise cut by the Steelers.  Many thought that he had done enough to make the Steelers' 53-man roster when he led the Steelers in preseason rushing yardage and touchdowns.  However, the Steelers elected to keep Frank Summers instead of Redman.
Many fans feared that another NFL team would sign Redman.  However, Redman cleared waivers and was signed to the Steelers practice squad.
The other players signed to the practice squad were running back Justin Vincent, tight end Dezmond Sherrod, center A.Q. Shipley, defensive lineman Steve McLendon, and linebacker Donovan Woods.
The Steelers had hoped to sign Ra'Shon "Sonny" Harris to the practice squad.  However, Harris did not clear waivers.  He was signed by the Carolina Panthers.
With Harris gone, the Steelers signed another Harris to the practice squad.  The Steelers signed defensive back Tuff Harris, who was cut by the Tennessee Titans.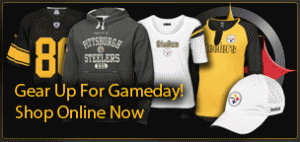 (If you enjoyed this article, please consider leaving a comment below. Also, please subscribe to our blog by pressing the orange button below. You can also follow us on Facebook or Twitter by clicking the doohickies at the bottom of the right column of this page.  Thanks.)
Subscribe in a reader