We had lots of good entries to last week's haiku contest.  However, after careful analysis, three entries stood out from the rest.
So without further ado, here are this week's haiku contest winners.
Third place – Shakeia Snider Hampton
Rashard brought the STEEL
Tomlinson could not get CHARGE
Big Ben sealed the DEAL!
Second place – Bryan Hosler
Ben and Shard were strong
Chants of Heath rang out tonight
Reed split the upright
First place – Lenny Riddle
Okay, no Willie,
who's gonna carry it now?
RUSH-HARD Mendenhall!
I absolutely love that play on words; "RUSH-HARD Mendenhall".  Simply brilliant.  Great work, Lenny.  You are this week's winner.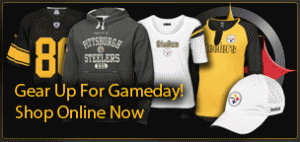 (If you enjoyed this article, please consider leaving a comment below. Also, please subscribe to our blog by pressing the orange button below. You can also follow us on Facebook or Twitter by clicking the doohickies at the bottom of the right column of this page.  Thanks.)
Subscribe in a reader