According to head coach Mike Tomlin, the MRI revealed that Troy Polamalu's injury is to his posterior cruciate ligament (PCL).  This is not the same ligament that Troy injured earlier in the year.  Troy's earlier injury was a medial collateral ligament (MCL) injury.  This injury doesn't appear to be as severe.
Troy is said to be "questionable" at best for this Sunday's game against the Kansas City Chiefs.
We all know how the Steelers defense struggled the first time Troy was out of the line-up.  Hopefully, this absence will be much shorter.
But as Mike Tomlin always says, "the standard doesn't change".  Looks like Tyrone Carter is going to have to step up again.   We all know that he is a seasoned veteran who is more than capable of pulling his weight when called upon.  Go Steelers!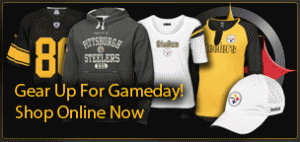 (If you enjoyed this article, please consider leaving a comment below. Also, please subscribe to our blog by pressing the orange button below. You can also follow us on Facebook or Twitter by clicking the doohickies at the bottom of the right column of this page.  Thanks.)
Subscribe in a reader