It was never mentioned during Sunday's game, but at some point, Charlie Batch broke his wrist.  He played through the injury, so most of us weren't even aware of how badly he was hurt.
Batch only participated in 4 plays in the Steelers overtime loss to the Kansas City Chiefs.  He  entered the game when starting quarterback Ben Roethlisberger went down with a possible concussion after being hit in the head by an opponent's knee.  But at some point during those four plays, his wrist got broken.
According to the Pittsburgh Post-Gazette, Batch will undergo surgery on Tuesday or Wednesday.  The Steelers organization has not made an official statement on the matter.  The team says that Coach Tomlin will provide an official update during his Tuesday press conference.
If the reports are true, then Batch would miss the rest of the regular season.  Depending on how well the wrist heals, he could potentially be available for the playoffs.
With Roethlisberger potentially having a concussion, and Batch out for at least 6 weeks, the Steelers might be forced to start 3rd string quarterback Dennis Dixon in Sunday's game against the Baltimore Ravens.
Even if Big Ben is healthy enough to start on Sunday, the Steelers are still left without a 3rd quarterback on the active roster.
Sources say that the Steelers have signed quarterback Tyler Palko to their practice squad.  Palko, a former QB for West Allegheny H.S. and the Pitt Panthers ,was most recently with the Montreal Alouettes of the Canadian Football League after brief stints with the New Orleans Saints and the Arizona Cardinals of the NFL.
Palko has never held a consistent spot on an NFL roster, so he is probably not an ideal candidate for the Steelers' active roster.  The Steelers may also be looking for a more seasoned veteran to add to the active roster.  Several players are available, including Jeff Garcia who was recently released by the Oakland Raiders.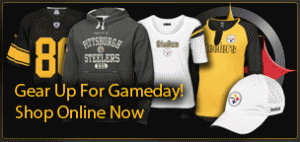 (If you enjoyed this article, please consider leaving a comment below. Also, please subscribe to our blog by pressing the orange button below. You can also follow us on Facebook or Twitter by clicking the doohickies at the bottom of the right column of this page.  Thanks.)
Subscribe in a reader