Looks like the Steelers lost 3 times last week against the Kansas City Chiefs.  They lost the game, they lost starting QB Ben Roethlisberger to a head injury, and they lost backup QB Charlie Batch to a wrist injury.
With both Big Ben and Batch out for today's game against the hated Baltimore Ravens, the game will now be in the hands of third string quarterback Dennis Dixon.
Dixon has made an appearance in a total of one NFL game in his 2-year NFL career.  During that game, he attempted 1 pass.  That pass was completed for a 3-yard gain.
This will be Dixon's first NFL start.  Obviously, that would be a scary thing for just about any young quarterback.  But to make matters even worse, Dixon gets to do so against the Steelers' AFC North nemesis – the Baltimore Ravens.  The Ravens have always played tough defense, and they won't make it easy for Dixon.
We all remember what happened last year when Rashard Mendenhall made his first start against the Ravens.  Ray Lewis hit Mendenhall with a crushing blow that put him on the injured reserve for the rest of the season.  Let's hope that history doesn't repeat itself.
Should Dixon be hurt, the Steelers signed Tyler Palko from their practice squad to serve as the #2 quarterback.  Big Ben is listed as the #3 quarterback.  However, he can only play if both Dixon and Palko are injured and are unable to perform.
I've heard some fans say that the Steelers should use the Wildcat offense to take advantage of Dennis Dixon's athleticism.  Let me be the first to say that that would be absolutely INSANE.
The Wildcat offense would allow the quarterback to take too many hits.  In case you haven't noticed, Dennis Dixon is not built like Big Ben.  He only weighs 209 lbs., and it is a tall, lanky 209.  He would get killed in the Wildcat.  Moreover, if he got injured, then the Steelers playoff hopes would be in the hands of Tyler Palko.  Need I say more?
I think that even in 2009 fans often look at black quarterbacks and assume that they are more comfortable running the ball than throwing it.  But not all black quarterbacks are like Michael Vick.  Dennis Dixon certainly isn't.
Prior to injuring his ACL during his last year in college, Dennis Dixon was leading Oregon to a potential national championship.  Moreover, he was the front-runner for the Heisman trophy.  The kid was a star, and NFL scouts were drooling over him.
Dixon was an accomplished passer at Oregon.  He has a powerful arm, and can make all of the throws.  In fact, prior to his injury, he was viewed as a better prospect than last years' NFL freshmen sensations Matt Ryan and Joe Flacco.
All three quarterbacks came out of college the same year.  That year, Dennis Dixon had a QB rating of 161.19.  Joe Flacco's QB rating was 144.91, and Matt Ryan's was 127.04.  Advantage: Dixon.
Dennis Dixon's pass completion percentage was 67.7%.  Joe Flacco's was 63.5%, and Matt Ryan's was 59.3%.  Advantage: Dixon.
Dennis Dixon threw 4 interceptions.  Joe Flacco threw 5, and Matt Ryan threw a whopping 19.  Advantage: Dixon.
Most impressive of all, Dixon averaged 8.4 yards per pass.  Joe Flacco averaged 8.2, and Matt Ryan averaged 6.9.  So not only was Dixon a more accurate passer than Flacco or Ryan, but he also tended to make longer passes than them.
I'm not saying that Dixon is going to play better than Joe Flacco in this game.  After all, Joe Flacco has a year of experience behind him, while Dixon will be making his first start.  But do not be confused about Dixon's potential.  He is more than just a gadget quarterback.  He can stand in the pocket and pass the ball.  He just needs experience.
It looks like that experience begins today.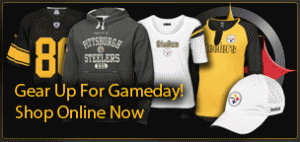 (If you enjoyed this article, please consider leaving a comment below. Also, please subscribe to our blog by pressing the orange button below. You can also follow us on Facebook or Twitter by clicking the doohickies at the bottom of the right column of this page.  Thanks.)
Subscribe in a reader