This week the Steelers take on the lowly Oakland Raiders.  This is a game that the Steelers are supposed to win.  But Steelers fans have learned that the Steelers often don't do what they're "supposed" to do.
The Steelers weren't "supposed" to lose to the Kansas City Chiefs.  Or the Chicago Bears.  Or the Baltimore Ravens.  Or the Cincinnati Bengals (twice).  But they did.
So I am no longer going to predict the outcome of games.  Why bother, when the Steelers seem determined to play down to the level of their competition?
The Steelers "should" have beaten the Oakland Raiders the last time they faced them back in 2006.  But most Steelers fans probably remember that the Raiders handed the Steelers an embarrassing loss.
The Raiders looked pathetic last week in a 24-7 thumping at the hands of the Dallas Cowboys.  But those were the Cowboys, and these are the Steelers.  The Steelers don't thump anyone.
The Raiders are 3-8, and have one of the worst defenses in the NFL.  Their defense is ranked #29 in the NFL.  They're ranked 31st against the run.  Only the Buffalo Bills are worse.
The Raiders' defense allows an average of 161.1 yards per game on the ground.  That's a lot.  That's a whole lot.
I know that Bruce Arians has never seen a down that he didn't want to throw on.  But against a team that gives up 161.1 yards per game on the ground, he should go to Rashard Mendenhall and Willie Parker early and often.
This is the game where the Steelers should bring back good old-fashioned Steelers football.  They should run the ball down the Raiders throats.  Mendenhall and Parker might both surpass 100 yards.
On the other side of the ball, the Raiders are equally bad.  Their offense is also ranked #31 in the NFL.  They can't seem to score on anybody.
The Raiders finally benched quarterback JaMarcus Russell, and Pittsburgh native Bruce Gradkowski will be starting in his place.  But Gradkowski doesn't have much experience, and he doesn't have many weapons supporting him.  So the Steelers defense "should" have their way with the Raiders' woeful offense.
But of course, that's what "should" happen.  And with this year's Pittsburgh Steelers, what "should" happen never seems to matter.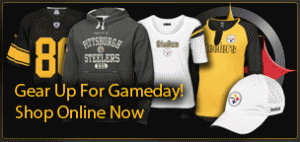 (If you enjoyed this article, please consider leaving a comment below. Also, please subscribe to our blog by pressing the orange button below. You can also follow us on Facebook or Twitter by clicking the doohickies at the bottom of the right column of this page.  Thanks.)
Subscribe in a reader