The Pittsburgh Steelers lost to the Oakland Raiders 27-24 on Sunday.  I'm not joking.  They really did.  Just check the suicide reports in Pittsburgh, and you'll see that it's true.
As if losing to the Kansas City Chiefs wasn't painful enough, now this.
Mike Tomlin promised that the Steelers were going to "unleash Hell in December".  Well, after the first weekend in December, the only Hell that the Steelers have unleashed has been upon their fans.
What else would you call it when Steelers fans are forced to watch their team lose to the lowly Oakland Raiders?  If it's not "Hell", then it's a very uncomfortable Purgatory.
But looking back, it's clear that the Steelers had already "unleashed Hell" on their fans back in November.  If consecutive losses to Cincinnati, Kansas City, and Baltimore isn't Hell, then I don't know what is.  Adding a loss to the Oakland Raiders, on top of the suffering that fans have had to bear during the month of November, is just cruel and unusual punishment.
It felt like Hell watching the Steelers attempt a quarterback sneak on 4th and 1 in the first quarter, only to be stuffed by the Raiders defense.
After watching the Steelers fail on a 4th down attempt, it felt like Hell watching the Oakland Raiders succeed on both of their 4th down attempts.  That's right, the Raiders converted 100% of their 4th down attempts.
It felt like Hell watching the Steelers defensive backs get torched for 308 yards and 3 touchdowns by an unproven quarterback with very little NFL success on his resume.  William Gay, Ike Taylor, and Ryan Clark looked more like the Three Stooges than a Super Bowl caliber defensive backfield.  And Ryan Mundy and Joe Burnett didn't look much better.  Hurry back Troy.  PLEASE hurry back.
It felt like Hell watching the Steelers offense fail to get the ball into the endzone 3 out of 5 times from the red zone.  Watching Big Ben throw an interception in one of those possessions was pure torture.
It felt like Hell watching the Steelers defense give up 21 points in the 4th quarter.  In fact, the 4th quarter has felt like Hell all season, so I don't know why I expected this one to be any different.
It felt like Hell watching Joe Burnett drop a sure interception that would have guaranteed a win for the Steelers late in the game.
Don't get me wrong.  There were some positive moments in the game.  LaMarr Woodley looked unstoppable as he accumulated 2 sacks during the game.  Rashard Mendenhall looked great as he rushed for 103 yards.  The extra effort on his touchdown run was tremendous.  Similarly, Santonio Holmes looked super human as he caught 8 passes for 149 yards and a touchdown.
But overall, it wasn't a pleasant experience for Steelers fans.  In fact, the only thing that could possibly be more painful than losing to the Kansas City Chiefs and the Oakland Raiders would be losing to the Cleveland Browns.  Oh wait, they play them on Thursday.  Damn!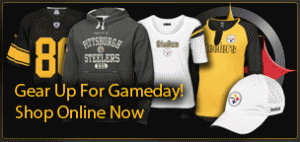 (If you enjoyed this article, please consider leaving a comment below. Also, please subscribe to our blog by pressing the orange button below. You can also follow us on Facebook or Twitter by clicking the doohickies at the bottom of the right column of this page.  Thanks.)
Subscribe in a reader