After Sunday's devastating loss to the Oakland Raiders, Steelers head coach Mike Tomlin says that changes are in store.
"We will take appropriate action, and that includes doing things with different combos of people.  Some subtle, some not so subtle."
I've got to assume that some of those changes will occur in the defensive backfield, where the Steelers have looked absolutely horrendous of late.
A "not so subtle" change will probably be the removal of William Gay from the starting line-up.  Gay has been targeted by opposing offenses all year.  He is extremely vulnerable to double moves, and hasn't seemed to improve as the season progressed.
The Steelers drafted two cornerbacks, Joe Burnett and Keenan Lewis, in the last draft.  Perhaps it is time to get them some much needed playing time.  Or perhaps giving veteran CB Deshea Townsend the starting job will help cure some of the problems.
Ike Taylor has also looked a bit vulnerable this season.  But I am going to give Ike the benefit of the doubt and assume that he will be fine.
Ryan Clark, on the other hand, looks like he needs a change.  Clark has played more like a strong safety than a free safety this season.  He seems to place all of him emphasis on delivering the big hit, rather than on stopping the pass.  Perhaps switching him to strong safety and moving Tyrone Carter to free safety (at least until Troy Polamalu returns) would be one of the "subtle" changes that Tomlin mentioned.
Another "subtle" change might be convincing Bruce Arians to try more running plays from the red zone.  I don't know about you, but I am getting sick of watching Ben Roethlisberger throw interceptions from the 10 yard line.
Old coaches used to say that "when you throw the ball, only 3 things can happen, and two of them are bad."  I understand that the NFL is now a pass-happy league, but there is still truth to the saying.
Rashard Mendenhall averages 5 yards per carry.  So when it is first and goal from the 8 yard line, why does Arians tend to call 3 consecutive pass plays?  It's simple math.  Run Mendenhall 2 times, and on average you'll end up with 10 yards.  That's  the safe call.  Besides, the Steelers have thrown the ball so often from the red zone this season that a running play would probably take their opponent by surprise.  A running play by the Steelers?   Who woulda thunk it?
Another subtle change might be to put Ziggy Hood into the starting line-up.  Travis Kirschke has done a good job in place of Aaron Smith.  However, we all know that he is not the future.  He's 57 years old, and his days as a Steeler are numbered.  Meanwhile, Ziggy is the future.  The Steelers' hope of making the playoffs are quickly evaporating.  The future is now.
I should mention that the Steelers are not yet mathematically eliminated from the playoffs.  So some will argue that they shouldn't start playing rookies until they are mathematically eliminated.  I understand that line of thinking.  However, at this point only the most optimistic fans still think the Steelers are a playoff team.  Losses to the Chiefs and Raiders do not a champion make.
So go ahead and make some changes.  What could it hurt?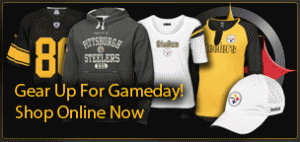 (If you enjoyed this article, please consider leaving a comment below. Also, please subscribe to our blog by pressing the orange button below. You can also follow us on Facebook or Twitter by clicking the doohickies at the bottom of the right column of this page.  Thanks.)
Subscribe in a reader