Editor's Note:  This article was written by a fan named Paul Austin.  I read it, and thought it was very timely.  Our Steelers are going through a tough stretch.  But because they're going through tough times, they need Steeler Nation more than ever.  Thanks for reminding me of that, Paul.
By Paul Austin
My remote control should have a safety wrist strap.  Just like the Wii does.  It's only a matter of time before I fire the thing right through the center of my plasma screen TV in outrage.  Let's face it.  This season, it has hurt to be a Steelers fan.
I love the Steelers!  After all that I've been through this year, I love this team.  There is nothing rational about this feeling – it's either there or it isn't, you either feel or it or you don't.
There is something magical about this team, something that captured my imagination as a child.   It's a feeling where my chest swells with pride, and I get a lump in my throat as these men take the field…and do great things.  It is a sense of sharing in the on-field celebration of a great play, a touchdown, a win.  Seeing these "Brothers and Champions" over the years has been a moving experience for me many times.  And I know I'm not alone.
Not to swipe the lyric, but yes sometimes love stinks.  This season, it has hurt deeply to be a fan, and it is precisely because I care so deeply!  It must be love, because only love can break your heart as much as mine has been broken this season.
Honestly, nobody could blame ANY fan for being disgusted, heartbroken, furious, or any of the range of emotions that would seem appropriate now as our team has lost yet another game …to a team that it so utterly inferior that it makes my teeth ache.
What we can do, and what we must do, is not allow ourselves to give up!  I have been dismayed at our losses, but even more dismayed at how much our Steeler Nation seems to be fracturing under the pressure.  I've been saddened by the negativity and in-fighting I have witnessed on fan boards and other on-line groups.  We need to acknowledge that we are hurting, rather than lashing out at one another.  We are not blameless if we abandon our team at a critical time like this.
Now, more than ever, we need to cheer for our team.  S.O.S.!  Support our Steelers!  We need to wear our colors and exchange smack talk with such passion that it hides how much we're worried!  As fans, we have to hope – until there isn't any more left to hope for.  As fans – we have to keep cheering until the final second ticks off the final clock of the final game of our season!
Can I continue to feel this way if our losing streak continues?  Is my love conditional?  I'd like to think it isn't; they say the real proof of your devotion is if you can love without reward.
Ask Browns or Lions fans how they do it year after year.  They keep putting on their team's colors, staying steadfast, even as the rest of the world mocks their teams.
Could I love a winless Steelers team?  The answer is unreservedly, "yes".  A winless season would be hard.  But as a fan, I would love this team and cheer for them every time they play.  That's a promise.
Seasons come and go, but our Nation, our Dynasty is enduring.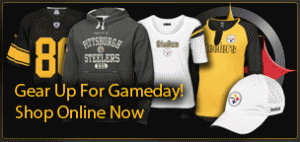 (If you enjoyed this article, please consider leaving a comment below. Also, please subscribe to our blog by pressing the orange button below. You can also follow us on Facebook or Twitter by clicking the doohickies at the bottom of the right column of this page.  Thanks.)
Subscribe in a reader