This is Part 2 of a multi-part series that is intended to identify what went wrong with the Pittsburgh Steelers' 2009 season.  If you haven't read Part 1 yet, please click here.
In Part 1 of this series, we talked about the Steelers' poor special teams play.  Now it's time to look at the second factor that has led to the Steelers' apparent collapse.
Factor #2 – Age and conditioning.
Steelers head coach Mike Tomlin once declared that "Steelers football is 60 minutes".  When you think about it, that was a really good quote.  REALLY good.  I got all warm and fuzzy when I heard him say it.  My chest swelled with pride as I envisioned the Black and Gold giving everything they have until the final whistle blows. 
The only problems is that Tomlin's declaration wasn't true.  Steelers football is not 60 minutes.  Steelers football is 45 minutes.
Anyone who has watched the Steelers this season knows that the 4th quarter has been a disaster for the team.  Fans got used to being taken to the brink of cardiac arrest during 4th quarters this year.  Some even openly declared that they couldn't bear to watch the Steelers during the 4th quarter because it was too stressful.
This wasn't just perception.  It was fact.  The Steelers allowed opponents to score a total of 139 points on them during the first 3 quarters this year.  Yet for some odd reason, the Steelers have given up almost as many points (105) in the 4th quarter and overtime.  A full 43% of the total points that have been scored against them have occurred AFTER the 3rd quarter.
Statistically speaking, we would expect the team to give up 25% of their points in each quarter.  Yet for some reason the Steelers give up 72% more points during the 4th quarter than a natural distribution curve would predict.  Why has this been happening?
The most obvious theory would be age.  After all, during the off-season we spent quite a bit of time discussing the age of the Steelers defensive front 3.  Aaron Smith, Casey Hampton, and Brett Keisel are all over 31 years old.  So are their primary back-ups Travis Kirschke, Chris Hoke, and Nick Eason.  Rookie Ziggy Hood is the only member of the Steelers front line rotation who is not in the 30+ club.
Linebackers James Harrison and James Farrior are also on the wrong side of 30.
However, age doesn't seem to be the real problem.  Before getting hurt, Aaron Smith was having a very solid season.  Brett Keisel is probably having the best season of his career.  And James Harrison looks just as dominant as he did last year.
Casey Hampton and James Farrior do look like age may be having an impact.  Hampton hasn't looked dominant in recent years.  Be honest, would you rather have Casey Hampton or Shaun Rodgers?  Casey Hampton or Haloti Ngata?  Yeah, that's what I thought.  That's probably why the Steelers have not offered Hampton a contract extension. 
Perhaps the biggest change can be seen in James Farrior.  Farrior seems to have aged in dog years since last season.  He consistently misses plays that he used to make.  Anytime we see Farrior shadowing a running back in the backfield, we know that something bad is about to happen.  Do you remember what happened when Farrior shadowed Ray Rice?  Aaaargh!
But age can't explain why LaMarr Woodley, Lawrence Timmons, Ike Taylor, William Gay, and Ryan Clark don't seem to be effective in the 4th quarter either.  They're all relatively young players. 
Could the problem be conditioning?
After a grueling training camp during his first season as head coach, Mike Tomlin has eased up drastically on the intensity of training camp.  Moreover, he routinely excuses veteran players from practice during the week in order to save them for the game.  Perhaps this practice isn't as beneficial as it's intended to be.
It's impossible to assign causality for the Steelers' 4th quarter collapses.  However, one thing is very clear.  The Steelers are not the same team during the 4th quarter that they are during the first 3 quarters. 
Perhaps Dick LeBeau needs to be more liberal in his substitutions in order to give the players more rest so they'll be fresher during the 4th quarter.  Or perhaps the Steelers just need to continue injecting youth into the defense.  
Contrary to Mike Tomlin's assertion, Steelers football is NOT 60 minutes.  However, it needs to be.  So do something about it, Coach.  That's why you're paid the big bucks.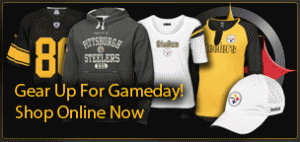 (If you enjoyed this article, please consider leaving a comment below. Also, please subscribe to our blog by pressing the orange button below. You can also follow us on Facebook or Twitter by clicking the doohickies at the bottom of the right column of this page.  Thanks.)
Subscribe in a reader