I have tried very hard not to comment on the Ben Roethlisberger situation.  I really didn't want to talk about the topic at all.  After all, it is more of a tabloid story, and has little to do with football.  But after thinking about it, I realized that I have to talk about it.
For those of you who have been living in a cave, Big Ben has been accused of sexual assault (again).  A woman in Milledgeville, GA (where the heck is Milledgeville?) has accused Big Ben of sexually assaulting her in the restroom of a college bar.
Like the rest of you, i don't know if Big Ben did it or not.  But regardless of whether he did it or not, this new incident has raised several concerns about Ben.
Here are a few of my concerns.
Lack of good judgment
Ben seems to like hooking up with the ladies.  He's a young, handsome, rich, celebrity athlete, so I can completely understand that.  However, Ben has been down this path before.  He should know better.
What was he doing in a college bar?  Ben is 28 years old.  The average college student is 18-22 years old.  Ben is too old to be hanging out on campus.   Besides, Millegeville is almost 100 miles from Atlanta and 40 miles from Macon.  It's in the middle of nowhere.  So why was Ben there on his birthday?  He could have been in any of the hottest night clubs in Atlanta, but instead he was in a remote college bar.  Why?  Was he fishing for a tenderoni?
Initially it was reported that Ben admitted to having sex with the young lady, but that it was consensual.  Now he claims that they never had intercourse.  This is starting to sound like Bill Clinton-style semantic games.
Regardless of whether it was intercourse or not, why is he having ANY TYPE of sex with a young girl in a college bar?
Ben is a target
Does Ben understand that his wealth and fame make him a target?  He can't continue to put himself in situations where he is hooking up with total strangers.  He doesn't know their character or their motivations.  When some women look at Big Ben, all they see is dollar signs.
Perhaps Ben should go back to dating celebrities like Natalie Gulbis or Jamie-Lynn Sigler.  At least then he'll know that they aren't after him for his money.
Ben is embarrassing people who love him or look up to him
Does Ben realize that he plays for the Pittsburgh Steelers, one of the proudest franchises in all of sports?  Does he realize that the the Rooney family strives very hard to run a classy organization, and that character is very important in their eyes?  Does he realize that Pittsburgh is a blue collar town that likes their players to be wholesome, family-oriented, and hard working?  Think Aaron Smith, Hines Ward, or Troy Polamalu.  The Tony Stark-like millionaire playboy routine really isn't a good fit in Pittsburgh.  Nor is the repeat offender routine.
Steelers fans have grown tired of Jeff Reed's off-court antics.  But these accusations against Big Ben make Reed look like a Boy Scout in comparison.
C'mon Big Ben, you're better than that.  I know you are.
Big Ben doesn't seem to understand his importance to the team
Possibly the most concerning aspect in all of this is that Big Ben doesn't seem to realize that he has a team and a town that all depend on him.
Sure, Dennis Dixon did okay in his one start last season.  But he is not a franchise quarterback.  The success or failure of the Steelers does not depend on him.  But it does depend on Big Ben.
Without Ben Roethlisberger, the Pittsburgh Steelers have no hope of returning to the Super Bowl.  None.  He's that important.
I am old enough to remember the Cliff Stoudt era.  And the Mark Malone era.  And the Bubby Brister era.  And the Mike Tomczak era.  And the Neil O'Donnell era.  And the Kordell Stewart era.  And frankly, I don't want to go back to those days.
Big Ben is the first franchise quarterback that the Steelers have had since Terry Bradshaw.  And in today's NFL, it is almost impossible to win a championship without a franchise quarterback.  Just ask the Oakland Raiders.
Ben has to understand that the hopes of a city rest squarely on his shoulders.  He has to be mature enough to bear that burden.  And right now, I'm not sure that he is.
We all hope that Ben is innocent.  But the truth is that none of us really knows.  But one thing that we do all know is that we're getting tired of hearing Ben Roethlisberger's name mentioned in the same sentence as the words "sexual assault".  I just wish that Big Ben understood that the same way that we all do.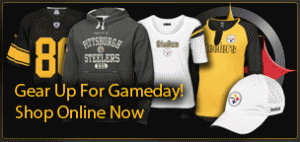 (If you enjoyed this article, please consider leaving a comment below. Also, please subscribe to our blog by pressing the orange button below. You can also follow us on Facebook or Twitter by clicking the doohickies at the bottom of the right column of this page.  Thanks.)
Subscribe in a reader