This is part 3 in a series evaluating the Steelers' off-season needs.  So far, we've looked at the cornerbacks and safeties.  The next position that we're going to look at is the linebackers.
Linebacker has traditionally been a strength for the Pittsburgh Steelers.  Their legacy of great linebackers extends all the way back to guys like Jack Ham and Jack Lambert.  The legacy was continued by such notable Steelers linebackers as Greg Lloyd, Mike Merriweather, Levon Kirkland, Jason Gildon, and Joey Porter.  Current Steelers linebackers James Harrison and LaMarr Woodley continue that tradition of linebacker excellence.
Despite playing alongside former NFL Defensive Player of the Year James Harrison, it was LaMarr Woodley who emerged as the Steelers' most dominant linebacker in 2009.  Woodley recorded career highs in tackles, sacks, and even passes defensed, while starting every game.  Woodley's dominance makes it very difficult for teams to double team James Harrison.
James Harrison didn't seem to be his usual dominant self in 2009.  Moreover, his statistics bore that out.  He had his worst statistical season since he became a starter in 2007.  He had 22 fewer tackles and 6 fewer sacks than he had in 2008, despite playing in one more regular season game  in 2009 than he did in 2008.
Harrison will be 32 years old when the 2010 season begins.  I hope he can continue to play at a high level until he is 40.  However, the Steelers probably need to make sure they have an eventual replacement for Harrison when they come out of this year's draft.
Even more pressing is the inside linebacker position.
Statistically, James Farrior had a decent season in 2009.  His tackles were down versus 2008, but they were up relative to 2007.  But what bothered me about Farrior was that he looked visibly slower.  He seemed to have a difficult time keeping up with running backs coming out of the backfield.  We all remember that brutal game against Baltimore where Ray Rice made Farrior look like he was playing in quicksand.  Arrrrgggghhhh!!!!!
Farrior is 35 years old.  He's the oldest of the Steelers' starting linebackers.  Farrior has been extremely consistent during his tenure with the Steelers.  Unfortunately, Farrior's time with the Steelers is quickly coming to a close.  I can't remember many 36 or 37 year old linebackers playing for the Steelers.  Can you?
Playing opposite Farrior is Lawrence Timmons.  Timmons is only 23 years old, but I still have concerns about him as well.  Timmons has yet to complete a full season without a significant injury.  He seems to have chronic high ankle sprains.  Moreover, while Timmons is extremely fast, he doesn't seem to be as stout against the run as I'd like him to be.  2009 was Timmons' first season as a starter, so I'm sure that he is going to get better.  I just wish he didn't get hurt so often.
It is probably this uncertainty at both inside linebacker positions that prompted the Steelers to bring back Larry Foote.
Foote and Keyaron Fox make up a very reliable tandem of back-up linebackers.  Frankly, I sometimes feel more confident when Keyaron Fox is in the lineup than I do when Timmons is in there.  Fox and Foote will be 28 and 30 years old, respectively, when the 2010 season begins.
What should the Steelers do?
Bringing in Larry Foote really makes the Steelers fairly secure at the inside linebacker position.  They could use a young ILB that they can develop for the future, but that is not a  pressing need.  What is a pressing need is the outside linebacker position.
As was mentioned earlier, James Harrison is getting older, and there is no young lion waiting in the wings to take his place.  Lawrence Timmons can play on the outside if needed, but you can never have enough linebackers in a 3-4 defense.  And frankly, the Steelers don't have enough young linebackers in the developmental stages right now.  The failure of Bruce Davis really set them back a bit.  Does anyone really want to have to rely on Andre Frazier or Patrick Bailey to play significant minutes at linebacker?  I didn't think so.
The Steelers could use a young linebacker at both the inside and outside linebacker positions.  There are some talented linebackers in this year's draft that would look very good in black and gold.  Here are a few of them.
Inside Linebackers
Rolando McClain (Alabama) – McClain is the best of the inside linebackers in this year's draft.  He's big, strong, and hits like a Mack truck.  Moreover, McClain played in a 3-4 defense at Alabama.  Thus, his learning curve will probably be less than some other players who have only played in a 4-3 defense.
Brandon Spikes (Florida) – Spikes is another solid inside linebacker who will probably be drafted in the first round.  Spikes has great coverage skills for a linebacker.  This is something that will be valued by the Steelers, since linebackers often drop into coverage in Dick LeBeau's system.
Sean Lee (Penn State) – Penn State fans know that Sean Lee is another great product from Linebacker U.  He is a great leader with a high football IQ.  He is not a great athlete, but he is rarely out of position.
As mentioned earlier, the Steelers' greatest need may be at outside linebacker where they will probably consider the following players.
Outside Linebackers
Sergio Kindle (Texas) – Kindle is a very fast linebacker who can get to the quarterback.  He was used in a variety of ways, and is used to playing both linebacker and defensive end in college.  He will make an easy adjustment to playing in a 3-4 scheme.
Sean Weatherspoon (Missouri) – Weatherspoon is used to playing behind last year's 1st round pick Ziggy Hood, since he played with him in college.  Weatherspoon is a very good athlete, but some teams will pass on him due to his less than desirable height (6'0″).  Of course, the Steelers' own James Harrison excels at that height.
Ricky Sapp (Clemson) – Sapp played defensive end in college, but I think he will make an excellent rush linebacker in a 3-4 scheme.  He's a classic "tweener", and is often compared to the Cowboys' Demarcus Ware.  That's not a bad player to be compared to.
Regardless of which linebacker(s) the Steelers select this year, they will not see any playing time unless it is on special teams.  But it is important for the Steelers to start accumulating their linebackers of the future right now, while the need is not pressing.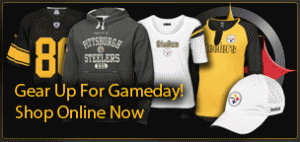 (If you enjoyed this article, please consider leaving a comment below. Also, please subscribe to our blog by pressing the orange button below. You can also follow us on Facebook or Twitter by clicking the doohickies at the bottom of the right column of this page.  Thanks.)
Subscribe in a reader