This is part 6 in a series evaluating the Steelers' off-season needs.  So far, we've looked at the cornerbacks,  safeties, linebackers,  defensive linemen, and offensive linemen.  The next position that we're going to look at is tight end.
Tight end used to be a forgotten position on the Pittsburgh Steelers.  Bill Cowher used it as a 6th offensive lineman.  That was pretty much the purpose of a tight end in Cowher's offense.
Mike Tomlin and offensive coordinator Bruce Arians seem to view the tight end position a little differently.  Starting tight end Heath Miller's most product seasons have been the three that he has played under Tomlin and Arians.  In Bill Cowher's last season as head coach of the Pittsburgh Steelers, Miller caught 34 passes for 393 yards.  Last season, Miller caught 76 passes for 789 yards.  See the difference?
Heath Miller is undoubtedly one of the best tight ends in the NFL.  He has great hands, and is on a par with Hines Ward when it comes to dependability as a receiver.  But just as importantly, Miller is a great blocker.  And he never complains when he is utilized primarily as a blocker.
Backup tight end Matt Spaeth is a completely different animal from Heath Miller.  The 6'7″ Spaeth was brought in to provide a big target for Ben Roethlisberger.  He won the John Mackey Award, which is given to the best tight end in college football, during his last year in college.  Heath Miller was also a John Mackey Award winner.  But unlike Miller, Spaeth has not thrived on the Steelers.
Spaeth caught a grand total of 5 passes for 25 yards in 2009.  Not quite the production one would expect from a big target like Spaeth.   Moreover, Spaeth seems to struggle as a blocker.  And that description of his blocking ability is being extremely generous.
The Steelers' third tight end, David Johnson is used primarily as an H-back, rather than as a true tight end.  An H-back is essentially a tight end whose primary role is as a blocking fullback.  Johnson is a vicious blocker, and he is well-suited to this role.
Miller and Johnson's positions are both secure.  However, Spaeth is vulnerable.  He has never established himself as an important part of the Steelers' receiving unit.  And his poor blocking makes him a liability in the running game.  So his future with the Steelers is not assured.
What  should the Steelers do?
While it is not an urgent need, the Steelers must start looking for a better backup tight end.  While this back-up doesn't need to be as skilled a receiver as Heath Miller is, he should probably pose a meaningful threat in the passing game.  But unlike Matt Spaeth, he also must be an effective blocker.
It would not surprise me at all if the Steelers selected a tight end in the middle rounds of the upcoming NFL Draft.
In 2009, there were only 2 tight ends taken in the first two rounds of the draft.  Tight end is usually not a high priority position unless a player has exceptional athletic ability like the San Francisco 49ers' Vernon Davis.
But there are a few tight ends that could go in the 3rd-6th rounds that I think would be good picks for the Steelers.  Let's take a look at some of them
Anthony McCoy (USC) – McCoy may be the most well-rounded tight end in this year's draft.  He is not the best pass catcher, but he is solid as a receiver.  More importantly, he is also a solid blocker, which is important to the Steelers.  He had some academic issues at USC, but he is a good football player.
Colin Peek (Alabama) – Like McCoy, Peek is a very well-rounded tight end.  He is best as a blocker, but he has the hands to make a play as a receiver when needed.  The fact that he is comfortable with being used primarily as a blocker would make him an attractive candidate for the Steelers.
Jimmy Graham (Miami) – A former member of the Hurricanes basketball team, Graham is a big target in the red zone who will go up and get the ball.  He is still a bit raw and will need to be coached, but he has good athletic ability and is a willing blocker.  He will take a few years to develop, but should be worth the effort.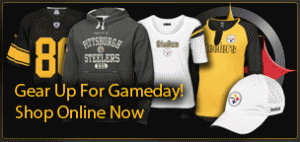 (If you enjoyed this article, please consider leaving a comment below. Also, please subscribe to our blog by pressing the orange button below. You can also follow us on Facebook or Twitter by clicking the doohickies at the bottom of the right column of this page.  Thanks.)
Subscribe in a reader