This is part 7 in a series evaluating the Steelers' off-season needs.  So far, we've looked at the cornerbacks,  safeties, linebackers,  defensive linemen,  offensive linemen, and tight ends.    The next position that we're going to look at is quarterback.
It wasn't that long ago that I would have told you that it was silly to even talk about the quarterback position.  I would have said that Ben Roethlisberger was the most secure player on the entire Steelers roster.  But now, I'm not so sure.
Don't get me wrong.  I don't think the Steelers are going to trade Roethlisberger.  And I definitely don't think they're going to cut him.  But I once believed  there was 0% chance of either of those things happening, but now I believe there is actually a slight possibility that Ben could be dealt.  Notice I said "slight".  Slight means less than 5% chance, so I'm not even going to explore that possibility.
Despite the off-field issues that have gotten all of the attention lately, Ben actually had possibly the best season of his career last year.  He established new personal highs for pass attempts and passing yards.  In fact, he exceeded his old record for passing yards by almost 1,000 yards.  He also recorded the second highest QB rating of his career.
Unfortunately, Big Ben also established a new career high for sacks in a season.  The 50 sacks that he suffered in 2009 were the most in the NFL (tied with Aaron Rodgers).  His 50 sacks were 4 more than Drew Brees, Peyton Manning, and Tom Brady suffered combined.  That's right, Ben took more sacks than those 3 combined.  Think about that for a moment.  Moreover, think about how valuable Ben would be if he could cut his sack total in half.  Or if he could reduce his sacks to around 15 per year like the three quarterbacks mentioned previously.
Dennis Dixon proved that he is a viable backup for Big Ben last season when he had to start against Baltimore.  Dixon was kept on a tight leash in that game.  I'd love to see the Steelers turn him loose a bit this year.
Charlie Batch recently signed a new contract and will be back as a Steelers back-up quarterback.  Unlike last season, I think Batch will begin this season as #3 on the depth chart.  But I think that both he and the Steelers are comfortable with that idea.
What  should the Steelers do?
Nothing.  That's right, the Steelers should do nothing.  At least as far as cutting Ben or trading him.
He is the first franchise quarterback that the team has had since Terry Bradshaw.  Franchise quarterbacks are EXTREMELY difficult to come by.  So once you have one, you do everything possible to keep him.  And you definitely don't cut him or trade him to "send a message".  You use wide receivers for that (e.g.  Cedrick Wilson and Santonio Holmes).
Don't get me wrong.  I'm not saying that Ben should get off easy.  Even though he wasn't found guilty of committing a crime, Ben still embarrassed the organization.  He showed poor judgment, and needs to do better in the future.
The organization has already spoken to Ben in private.  Sternly.  He will also probably suffer a suspension, and lose some money.  Those are things Ben understands.   But after that, I consider the issue to be over.
I don't believe the Steelers are going to trade Ben.  They're also not likely to draft a quarterback early in the upcoming draft.  They may take one late to compete for a backup position, but that's about it.  Therefore, I'm not even going to bother discussing any of the quarterbacks who are available in this years NFL Draft.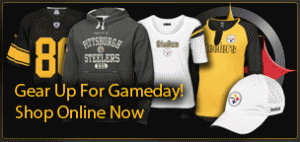 (If you enjoyed this article, please consider leaving a comment below. Also, please subscribe to our blog by pressing the orange button below. You can also follow us on Facebook or Twitter by clicking the doohickies at the bottom of the right column of this page.  Thanks.)
Subscribe in a reader