This is part 8 in a series evaluating the Steelers' off-season needs.  So far, we've looked at the cornerbacks,  safeties, linebackers,  defensive linemen,  offensive linemen,  tight ends, and quarterbacks.   The next position that we're going to look at is wide receiver.
The biggest change to the Steelers' receiver corps obviously happened when the team decided to trade Santonio Holmes.  Santonio was probably the team's best playmaker at the position.  Sure, Hines has better hands, and Mike Wallace is faster, but Santonio had the best combination of both attributes, and he was the most elusive when making runs after the catch.
With Holmes gone, the Steelers' priorities going into the draft may change slightly.  Or maybe not.  Let's look at who the Steelers have left.
Hines Ward is still the undisputed leader of the group.  He holds practically every Steelers receiving record, and his position is very secure.  But Hines is getting older, and his time with the Steelers is winding down.
Mike Wallace had an incredible rookie season.  He essentially led the league in yards per catch.  Technically, he ended up 5th in the league, but 2 of the players ahead of him only had one reception the entire season (albeit a long reception).  Two others had less than 15 catches and fewer then 250 receiving yards for the season.  So among players who actually played a meaningful role in their team's passing game, Wallace had the highest average in the league.  Not too bad for a rookie.  I feel very confident that Wallace is ready to step into the #2 receiver role.
Antwaan Randle El was not brought back to watch from the sidelines.  However, let's not deceive ourselves.  Randle El's position is not guaranteed.  He never lived up to the big contract that the Redskins signed him to, and he lost his starting position last year.   Randle El ended the 2009 season with no touchdowns.  And at only 5'10″, Randle El is not the type of big receiver that Ben Roethlisberger tends to prefer. 
Let's face it folks, most of us remember Antwaan more as a kick/punt returner, and as a guy who was good at running "trick plays".  He never lit up the field as a pure wide receiver.  So we probably shouldn't expect him to do that this time around.
Unlike Randle El, Limas Sweed IS a big target.  Sweed is big and fast.  At 6'4″, he towers over most cornerbacks.  And he has the speed to get separation.  Unfortunately, Sweed doesn't seem to understand that wide receivers are supposed to catch the football.  Sweed seems to specialize in dropping passes.
But I am not ready to give up on Sweed.  I still remember how bad Nate Washington was his first two seasons with the Steelers.  He was exactly like Sweed.  He would get separation from his defender, but then he'd drop the ball.  It wasn't until his third season that Nate finally put the drops behind him.  This is Limas Sweed's third season, and I am hoping that he will make the same progression as Washington.  As they say, "three is a magic number".  Let's go, Limas!
Arnaz Battle was brought in to be a special teams player.  He hasn't started a game at wide receiver for the past 2 seasons.  Battle did catch over 50 passes in both 2006 and 2007 before losing his starting role in 2008.  Battle will have to battle (excuse the pun) for a role in the Steelers' passing game.
Fans don't really know much about Tyler Grisham.  But I was the first one to write about him last year at training camp.  I was impressed by him, and featured several reports on him before the local newspapers or any of the  other blogs ever mentioned him.  Grisham is a gritty kid with excellent hands.  The Steelers didn't keep him on the practice squad for nothing.  He beat out taller, faster players like Dallas Baker.  He reminds me of Hines Ward.  He isn't tall or fast, but he catches everything thrown his way, and he is a very willing blocker.  I like him, and think he has a good chance of being with the team this year (despite his physical limitations).  What can I say?  I always cheer for the underdog.
What  should the Steelers do?
Wide receiver isn't a glaring need for the team, but they do need to improve their depth at the position.  I don't expect them to take a wide receiver in the first two rounds, but after that, the position is a distinct possibility.  With so many teams playing spread offenses, the colleges are developing tons of receivers.  It is possible to get a potential starter very late in the draft.  Miles Austin was probably the Dallas Cowboys' best wide receiver last season, and he was signed as an undrafted free agent.
I don't think the Steelers are going to go after one of the high profile wide receivers in this year's draft like Dez Bryant or Golden Tate.  Moreover, it would probably be impossible to guess which late round wide receiver the Steelers might take.  But I think it is fair to assume that the team will probably take a wide receiver (that none of us has ever heard of) in the later rounds of the upcoming draft.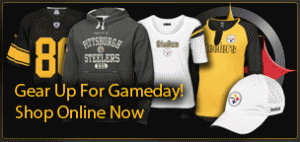 (If you enjoyed this article, please consider leaving a comment below. Also, please subscribe to our blog by pressing the orange button below. You can also follow us on Facebook or Twitter by clicking the doohickies at the bottom of the right column of this page.  Thanks.)
Subscribe in a reader