NFL Commisioner Roger Goodell visited Steelers Training Camp on Thursday.
Some believed that Goodell was going to announce a reduction in Ben Roethlisberger's suspension.  However, I never believed that was going to happen.  And it didn't.
In my opinion, it wouldn't have made sense for Goodell to reverse his decision this soon. Training Camp hasn't even ended. Why would he reverse his decision when there is so much time left before the season begins?
Just so that there is no question in anyone's mind, Goodell specifically stated that he will make a decision on how many games Ben's suspension will be at the end of the month. So for now, it is still a 4-6 game suspension.
Goodell also stated that there is no possibility that Ben's suspension would be reduced below 4 games.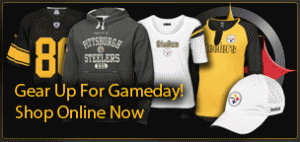 (If you enjoyed this article, please consider leaving a comment by clicking on the square at the top right of this article. Also, please subscribe to our blog by pressing the orange button below. You can also follow us on Twitter by clicking the bird doohicky below. Also consider following us on Facebook. Thanks.)
Subscribe in a reader