Today is the deadline for NFL teams to announce their final 53 man roster.  So it is time to give my best guess at who will make the Steelers.  Then later today, we'll see where I was right and where I was wrong.  So here it goes.
Quarterbacks: Charlie Batch, Dennis Dixon, and Ben Roethlisberger.
Charlie will now enter the season as the starter.  Dennis Dixon will be the back-up.   And Ben will take over after his suspension ends.  Byron will likely be placed on injured reserve.  Once he is healthy, the Steelers will have to decide between Leftwich and Batch.
Running backs: Rashard Mendenhall, Mewelde Moore, Isaac Redman, Jonathan Dwyer, Stefan Logan.
Logan should make the team despite decent performances by Antonio Brown and Emmanuel Sanders in the return game during preseason.  In my opinion, Frank Summer just didn't do anything to help his cause.  Dwyer, on the other hand, played his way onto the roster with his performances over the past 2 preseason games.
Wide receivers: Hines Ward, Mike Wallace, Anwaan Randle El, Emmanuel Sanders, Antonio Brown.
Lots of youth on the team at wide receiver.  But these kids have played well.  Emmanuel Sanders and Antonio Brown are the real deal.  And we all know what Mike Wallace can do.  So it looks like another year on the practice squad for Tyler Grisham.
Tight ends: Heath Miller, Matt Spaeth, David Johnson.
Same tight ends as last year.  I've never been a Matt Spaeth fan, but the Steelers don't have anyone who can beat him out of his roster spot.
Offensive linemen: Max Starks, Chris Kemoeatu, Maurkice Pouncey, Trai Essex, Flozell Adams, Doug Legursky, Jonathan Scott, Ramon Foster, Kraig Urbick.
This is the first major roster surprise.  I don't think that Justin Hartwig is going to make the team.  Hartwig is definitely better than Doug Legursky.  However, he makes too much for a back-up center.  Once Pouncey beat him out as the starter, Hartwig was in jeopardy.  The Steelers never really tried him at guard, so that said to me that his time as a Steeler was over.
Kraig Urbick still hasn't shown much, but he is still a young player.  Tony Hills, on the other hand, has been around for a year longer than Urbick, and he hasn't shown anything either.  So he loses by default.
Defensive linemen: Aaron Smith, Casey Hampton, Brett Keisel, Ziggy Hood, Nick Eason, Chris Hoke, and Sunny Harris.
Personally, I think that Doug Worthington has more long-term potential than Sunny Harris.  However, Harris has more time in the defense, and he understands it better.  The Steelers lost Harris to free agency last year, so they probably won't take the risk of losing him again this year.  Nick Eason and Chris Hoke are both veterans in the system, and they both had good preseasons.  So they are probably safe despite their age.  That leaves Worthington on the outside.
Linebackers: LaMarr Woodley, James Farrior, Lawrence Timmons, James Harrison, Keyaron Fox, Larry Foote, Jason Worilds, and Stevenson Sylvester.
In my opinion, linebacker is the toughest position to choose.  We have so many talented linebackers right now.  Frankly, I played with the idea of cutting James Farrior, but I just don't think the Steelers are going to do that.  Jason Worilds is a lock.  And Stevenson Sylvester played so well during preseason that I believe he forced the Steelers to make a decision that they hadn't planned on making.  I believe that the team wanted to keep Thaddeus Gibson, but Sylvester outplayed him during preseason.  That leaves Thaddeus Gibson as the odd man out.
Don't get me wrong, I hate this scenario.  I loved what I saw from Thaddeus Gibson during training camp.  The guy has the potential to be a future star.  But I don't believe the team will keep more than 8 linebackers.
Remember, I am trying to guess what the Steelers will do.  If it were up to me, Farrior would be cut, Keyaron Fox would start, and Thaddeus Gibson would be on the roster.
One possible option here is to cut Stefan Logan, and to give his roster spot to Thaddeus Gibson.  Then the team would have to rely on Antonio Brown or Emmanuel Sanders for return duty.
Safeties: Troy Polamalu, Ryan Clark, Ryan Mundy,  Will Allen.
Not a lot of competition at safety.  Frankly, I wish there were more.  I'm still not in love with  Mundy, and Clark is getting old and had a poor season last year.   But we have to go with what we have, so these are the safeties.
Cornerbacks: Ike Taylor, Bryant McFadden, William Gay, Joe Burnett, Keenan Lewis, Anthony Madison.
Keenan Lewis almost played his way off of the roster due to his performance against the Denver Broncos.  However, he redeemed himself in the final game against the Panthers.
It pains me to say that William Gay is going to be on the roster, but I don't see any chance of him getting cut.
I believe that Crezdon Butler has more potential than Gay, and is currently a better cornerback than Anthony Madison.  However, Madison is a valuable special teams player.  The team probably believes that they can slip Butler onto their practice squad.
Specialists: Jeff Reed, Dan Sepulveda, and Greg Warren.
No surprises here.  However, I think the team will abandon the experiment of letting Sepulveda do kickoffs.  I think that we will see Jeff Reed kicking off, just like we have in past years.
So that's my final 53.  The Steelers will be announcing theirs later today.  Which names do you agree with, and which ones do you disagree with?  Let me hear it.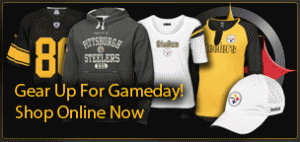 (If you enjoyed this article, please consider leaving a comment by clicking on the square at the top right of this article. Also, please subscribe to our blog by pressing the orange button below. You can also follow us on Twitter by clicking the bird doohicky below. Also consider following us on Facebook. Thanks.)
Subscribe in a reader