Some of you are probably asking, "What the heck is "WWBAD"   Is it a word?  Is it an acronym?  Or has Donald been sniffing tartar sauce again?
The answers are "no", "yes", and "maybe".
"WWBAD" is not a word.  It's an acronym.  You're probably familiar with those bracelets that some Christians wear that say "WWJD", well this is the Steelers' version of that.  For Christians, WWJD stands for "What would Jesus Do?".    Similarly, WWBAD is an acronym for the question that is on the minds of Steeler Nation; "What Will Bruce Arians Do?"
Bruce Arians is the offensive coordinator for the Pittsburgh Steelers.  Thus he is the guy who calls the plays that make the Steelers' offense tick.
Arians is faced with the task of trying to integrate Ben Roethlisberger, the Steelers' franchise quarterback, into a team that has gone 3-1 in his absence, primarily due to suffocating defense and a pounding running game.
There probably isn't an offensive coordinator in the NFL who wouldn't LOVE to have that "problem".  But for Bruce Arians, things are a bit more complicated.
Steelers fans know that Bruce Arians seems to have an aversion to running the ball.  Actually, it's more than an aversion.  It's more like an allergy.  I believe that he becomes physically ill any time he calls a running play.  Or at least that's the way it seems sometimes.
How else do you explain that game last season when Rashard Mendenhall was averaging 7 yards per carry in the first half, and Bruce Arians hardly gave him the ball during the entire second half?
Or how do you explain the countless times that the Steelers got into the red zone last year and couldn't score.  Despite their lack of success in the red zone, Arians kept trying the same formula; Pass, pass, pass, bring in Jeff Reed to kick a field goal.
For Arians, there is apparently no situation that doesn't call for a passing play.  If the Steelers have a first and goal at the 1 yard line, Arians will probably call for 3 passing plays. 
If the situation were 3rd down and inches to go, most coordinators would call for a running play or a quarterback sneak.  But to Bruce Arians, that is an ideal situation to call for a 20 yard pass into double coverage.
That's why the simple question of how to integrate Big Ben back into the Steelers' offense becomes much more complicated than it may seem.
My suggestion would be to continue doing what the Steelers have been doing.  After all, Rashard Mendenhall is averaging 4.6 yards per carry.  And that has been against defenses that were stacking the line because they knew that the Steelers were not a passing threat.
With Ben Roethlisberger back in the line-up, that is no longer the case.  The Steelers ARE a passing threat.  So defenses can't keep 8 or 9 men in the box.  That will open things up significantly for Mendenhall.
But just as Ben's presence will open things up for Mendenhall, Mendy's running will also open things up for Ben.  When a defense has to respect the offense's running game, they become more vulnerable to the pass.
Fortunately for the Steelers, they have a potent running game, and they are now adding a quarterback who threw for over 4,000 yards last season back into the mix.  Do you think that is going to give opposing defensive coordinators ulcers?  Yeah, so do I.
The Steelers offense just has too many weapons.  We've already talked about Mendenhall.  But with Roethlisberger back, Hines Ward will become a threat once again.  Ward has been the invisible man during the Steelers' first 4 games.  Ward had 95 catches last season for 1,167 yards.  This season, he has 12 catches for 165 yards.  Do you think he's happy to have Big Ben back?  I do too.
And when Ward is covered, Big Ben can always go to his dependable tight end, Heath Miller.  I've long argued that Miller is one of the best tight ends in the NFL. 
And let's not forget Roethlisberger's latest toy; speedster Mike Wallace.  Wallace is a 40+ yard touchdown waiting to happen (assuming Ben doesn't under-throw the ball like he usually does).
That's a lot of weapons to try to defend.  Particularly when you have a quarterback who can extend a play the way Ben Roethlisberger can.
If the Steelers vary the play calling and give the opposition a good mix of passing and running plays, they should be virtually unstoppable.  But if they become one dimensional and rely almost exclusively on the passing game, then they will be much easier for defenses to stop.
This logic seems fairly self-evident to most of us.  But history has shown that it sometimes escapes Bruce Arians.  Which brings us back to our original question;  WWBAD?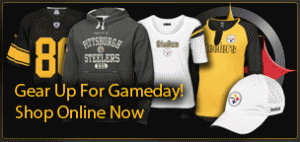 (If you enjoyed this article, please consider leaving a comment by clicking on the square at the top right of this article. Also, please subscribe to our blog by pressing the orange button below. You can also follow us on Twitter by clicking the bird doohicky below. Also consider following us on Facebook. Thanks.)
Subscribe in a reader