There are certain truths that are simply incontrovertible.  They are established facts, and only a fool would argue against them.  You know what I mean.  Things like "the Earth is round", "the sun is hot", and "Alec Baldwin is fat".  We all know these things to be true.
Another such truth is this;  Cleveland sucks.
"Well D'uh", you're probably saying.  "Like we didn't know that".
Yes, the statement is rather obvious.  But sometimes, we have to take the time to point out the obvious.  So that's what we're going to do today.  Steelers Today presents the top 10 reasons Cleveland sucks.
10.   Seneca Wallace
Do I even have to take the time to explain why Seneca Wallace is a clear sign of total suckitude?  Suffice it to say that if he's on your roster, YOU SUCK!
9.  This guy
8.    Too dumb to think of a real team name
The "Browns"?  Really?  Who thought that was a good name for a team?  It's a color.  Have you ever heard of a team called the "Yellows"?  How about the "Pinks"?  Or what about the "Purples"?  Of course you haven't.  That's because no other city would name their team after a color.  To hide their obvious stupidity, Clevelanders have taken to saying that the team is named after former coach Paul Brown.  But any rational person realizes that that answer is even dumber than the first.  Would Pittsburgh ever name their team the Pittsburgh Tomlins?  How about the Pittsburgh Cowhers?  Or the Pittsburgh Nolls?  Of course they wouldn't.  Why?  Because naming your team after a coach sucks even more than naming your team after a color.
7.  Worse than the Bungals
We all know that Cincinnati's football team has been a joke for a very long time.  They were even nicknamed "The Bungals".  But the real joke of a football team resides on the eastern side of Ohio.  Can anyone guess who they are?  Hint:  They're named after a color.
6.  Jake Delhomme
The Browns actually thought that bringing in "Interception Jake" was a way to improve their team.  In 2009, Delhomme threw 8 touchdowns for the Carolina Panthers.  However, it was his 18 interceptions that got him shipped out of town.  Prior to getting injured, Delhomme had thrown 4 interceptions and 1 touchdown for the Browns.  If your team views that as an "upgrade", then they've reached new levels of suckitude.
5.  Even New Jersey makes jokes about Cleveland
Humans have an innate need to feel they're not at the bottom of the barrel.  But when you live in the toxic waste dump known as New Jersey, it's pretty hard to find anyone who lives someplace that's even worse than you do.  Fortunately, there's Cleveland.
4.  Brady Quinn
There was a reason that most teams passed on Brady Quinn in the 2007 NFL draft.  He sucked.  But of course, Cleveland couldn't pass on the idea of having Quinn as their savior.  I guess when your team sucks, anything looks like an improvement.
3.  The former Browns (AKA the Ravens) think so

I hate to pour salt in an old wound, but it has to be said.  Even Cleveland's patron saint, Art Modell, realized that Cleveland sucks.  So he took his team and moved them out of town.  Soon after exiting the suckquatious environment of Cleveland, the former Browns went on to win a Super Bowl.  Obviously, it was Cleveland itself that was holding the team down.
2.  LeBron James thinks so

LeBron was a hometown boy.  Sure, he was from Akron.  But Akron is practically a suburb of Cleveland.  That's why it was such a coup for Cleveland to get James in the draft lottery.  The hometown hero could actually stay home.  Only in this case, home sucked.  And LeBron knew it.  So he got out of Dodge.
Sayonara, Suckville!!!
1.  Zero
That's right, zero.  That's how many championships Cleveland has.  Zero.  I don't mean championships from leagues that no longer exist.  So don't tell me that Cleveland once won a polo championship in 1847.  I'm only talking about championships in the modern era (which means, when most of us were alive).  The Cavs?  Zero.  Indians?  Zip.  Browns.  Zilch.  That's right, Cleveland's major sports teams have a combined total of zero championships.  Zero!!!!!
Heck, if Cleveland ever got an NHL team (which they'd inevitably name "The Cleveland Lime Greens"), we all know that they too would be destined for centuries of championshiplessness.  I'm not even sure whether that's a word.  Prior to Cleveland, there has never been a city that required such a descriptor.
Regardless of whether "championshiplessness" is actually a word, I think there is one thing that everyone will agree on; Cleveland sucks!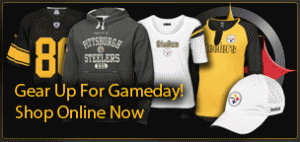 (If you enjoyed this article, please consider leaving a comment by clicking on the square at the top right of this article. Also, please subscribe to our blog by pressing the orange button below. You can also follow us on Twitter by clicking the bird doohicky below. Also consider following us on Facebook. Thanks.)
Subscribe in a reader