Dear God,
I'm sorry I haven't talked to You for a while.  But I really need You this week.  Your favorite team (and mine), the Pittsburgh Steelers are playing the New England Patriots.
Everyone knows that the Patriots are actually servants of the Devil.  They are evil……pure evil.  Why else would they be able to cheat and get away with it?
I'm sure that you're just as upset as I am that the Patriots were rewarded for unrighteous behavior.  I figure that now is as good a time as any for the world to see that evil cannot triumph over good.  And what clearer way to deliver that message than by a Steelers win over the Patriots?
Please allow our beloved Steelers to defeat the Patriots.  If we win, we'll be alone in first place in the AFC North, and that would really be nice.
It would be better if the Steelers defeated the Patriots soundly.  That way, everyone would know that cheating doesn't pay.  A score of 73-0 would be good, but I'll settle for 21-7.
I know that this may be a bit much to ask for, but while you're making the Patriots lose, can you also allow Wes Welker to catch some passes, but none that hurt the Steelers too much?  I know that probably sounds like a strange request, but he's on my fantasy football team, and …….well, you understand.
You've already blessed me once this week.  You allowed the Baltimore Ravens to lose (thank You so much for that).  But I need You to come through for me on this Patriots thing.
By the way, Roger Goodell has declared war on our Steelers, so they can use some divine assistance on that too.  Maybe you can do something to show Goodell the error of his ways.  Turning him into a pillar of salt would probably do the trick.  Locust in his living room would be good too.  Or maybe just give him jock itch.  Yeah, definitely jock itch.
And God, can you please do something about Big Ben's arm?  He keeps under-throwing Mike Wallace on passes that should be touchdowns.  Maybe you can give him just a bit more strength.
I know that I'm asking You for a lot.  But if You do this for me, I promise to give up beer.  Ummmm, okay maybe I won't give up beer.  But I promise to start drinking light beer sometimes (that has to count for something).  And instead of eating two Family Size bags of Doritos during the game, I'll only eat one.
Well, I think that's everything.  Thank You so much, God.  Amen.
Oh yeah, and "Go Steelers!"
(Special thanks to whoever created the "Cheaties" artwork.  It was sent to me, so I don't know who actually created it.  But kudos to the person who did.  Great job!)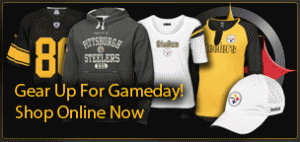 (If you enjoyed this article, please consider leaving a comment by clicking on the square at the top right of this article. Also, please subscribe to our blog by pressing the orange button below. You can also follow us on Twitter by clicking the bird doohicky below. Also consider following us on Facebook. Thanks.)
Subscribe in a reader