Ordinarily we would have our weekly haiku contest following a Steelers game.  However, because of the way this game went, I've decided to skip this week's contest.
I'm afraid that fans would totally trash the Steelers, and I just don't want to be responsible for that.  So rather than encouraging people to write things like this:
William Gay gets burned
The Patriots score again
#$%#%& you, William Gay!
Or like this:
Short pass by Brady
8 yards for the Patriots
Why can't we stop this?
I've decided that it is probably better to simply skip this week's contest rather than encouraging fans to write things like that.  And I certainly don't want to offer a prize for writing bad things about the Steelers.  So the haiku contest will begin again next week.  But for now, let's all just try to forget that nightmare game against the Patriots.
Of course, if you want to go ahead and submit a haiku anyway (for therapeutic reasons), then feel free.  Who am I to limit your right to free speech. 

A more positive take on the game
Jim Shearer did a very nice job on his video blog, Yinz Luv Da Stillers, this week.  I thought that sharing it with my readers would be a good way to help all of us move past this painful loss.  So here is this week's episode of Yinz Luv Da Stillers.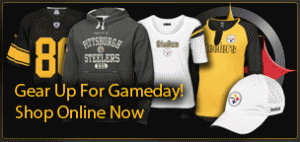 (If you enjoyed this article, please consider leaving a comment by clicking on the square at the top right of this article. Also, please subscribe to our blog by pressing the orange button below. You can also follow us on Twitter by clicking the bird doohicky below. Also consider following us on Facebook. Thanks.)
Subscribe in a reader