I'm old enough to remember when the Steelers-Raiders rivalry was actually meaningful.  In fact, it was one of the biggest rivalries in the NFL.
Those days are long past, and Sunday's game will merely feature two teams fighting to stay on top of their respective divisions.
At 6-3, the Steelers are tied with the Baltimore Ravens for the lead in the AFC North.  Meanwhile, the 5-4 Raiders are tied with the Kansas City Chiefs for the lead in the AFC West.
Despite the fact that the two teams are no longer bitter rivals, this is an important game for both teams.
The Steelers are coming off of a demoralizing loss to the New England Patriots, and they desperately need to get back to their winning ways.
The Raiders are coming off of a bye week, and have had two weeks to prepare for the Steelers.  They'd love nothing more than to show that last year's  27-24 victory over the Steelers was not a fluke.
The Raiders have the 2nd ranked rushing offense in the NFL.  They are averaging 162.2 yards per game.  Only their division rivals, the Kansas City Chiefs, run for more yards per game than the Raiders.
The Raiders' rushing attack is led by running back Darren McFadden.  McFadden is finally showing the skills that many expected to see from him when he came out of college.  He's averaging 5.4 yards per carry, and is proving to be one of the more dangerous running backs in the league.
However, we know what the Steelers do to dangerous running backs.  Just ask Chris Johnson,  Or Ray Rice.  Or Ronnie Brown.  Or Michael Turner.  Or…..well, you get the picture.
This should be a classic match-up of immovable object versus irresistable force.  In this case, I'm gonna put my money on the immovable object; the Steelers' run defense.
I project a Steelers win.  Final score Steelers 24, Raiders 13.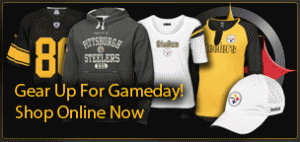 (If you enjoyed this article, please consider leaving a comment by clicking on the square at the top right of this article. Also, please subscribe to our blog by pressing the orange button below. You can also follow us on Twitter by clicking the bird doohicky below. Also consider following us on Facebook. Thanks.)
Subscribe in a reader