Those two loudmouthed losers from Cincinnati, Terrell Owens (T.O.) and Chad Ocho Cinco, somehow convinced someone that they should have a TV show.  If that's not a sure sign of the apocalypse, I don't know what is.
But despite my feeling about them having a show, they do have one.  And they took the time to voice their opinion about Richard Seymour hitting Ben Roethlisberger.
I hate to even promote this crap, but in case any of you want to hear what these two idiots had to say, here is a clip.  Just click on the play button below to view the clip.
I must warn you that if any members of Steeler Nation actually watch this show on a regular basis, that is just cause to have your Steeler Nation membership card immediately revoked.  After all, Steelers fans don't support Bengals.  Or Browns.  Or Ravens.  Or Cowboys.
Heck, I don't even watch Ray Lewis' Old Spice commercials.  Any time they come on, I turn off my TV and go make a sandwich.
Hmmmmmmmm, I wonder how many games in a row the Bengals need to lose in order for T.O. & Ocho Cinco to have their show canceled?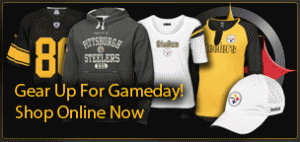 (If you enjoyed this article, please consider leaving a comment by clicking on the square at the top right of this article. Also, please subscribe to our blog by pressing the orange button below. You can also follow us on Twitter by clicking the bird doohicky below. Also consider following us on Facebook. Thanks.)
Subscribe in a reader