Repent, for the end is near!
Apparently, an asteroid must be on a collision course with the Earth.  After all, most Steelers fans thought that the world would end before the NFL would fine another team the way they've been fining the Pittsburgh Steelers.
But in a miraculous move that either signals the beginning of fair fining practices by the NFL, or the end of life as we know it, the league actually fined two Baltimore Ravens players.
Jameel McClain, the thug who almost took off Heath Miller's head long after the ball had sailed past the defenseless Miller, was fined $40,000 by the NFL.
While the fine does provide a small bit of vindication, it still doesn't help to ease the insult of knowing that no flag was thrown on the play.  Steeler Nation is fairly unified in their opinion that had that hit been thrown by James Harrison, not only would a flag have been thrown, but Harrison would have been suspended for the remainder of the season.
The fine also does little to heal the concussion that Miller suffered due to the hit.  Nor does it alleviate the problem that the Steelers will have this week if Heath Miller is not cleared to play due to the injury.  The Steelers are already without backup tight end Matt Spaeth, who is also recovering from a concussion.  That leaves them with only one healthy tight end, David Johnson, on the roster.
Separately, the NFL also issued a $15,000 fine to Ravens' lineman Haloti Ngata for his hit to the face of Steelers QB Ben Roethlisberger.  Roethlisberger suffered a broken nose on the play, and left a trail of blood as he left the field after the play.  Yet, like the hit on Miller, no flag was thrown on the play.
I have been a consistent voice in protesting the league's seemingly unfair treatment of the Steelers.  The Steelers are a very visible team.  They are known for playing a physical brand of football.  So perhaps Roger Goodell felt that making an example of the Steelers was the most expedient way to get all 32 teams to abide by the new rules.
But whether it was expedient or not, it simply isn't fair.
Nobody would ever argue that player safety isn't important.  Frankly, I never want to see another player take a blow like Heath Miller took on Sunday.  But the NFL needs consistency in how they execute the new rules, and in how they levy fines.  So far, it has looked anything but fair.
Hopefully, these fines on the Ravens are the beginning of a move towards equal treatment by the NFL.  But I'm still going to go out and buy a telescope.  That asteroid might be getting close.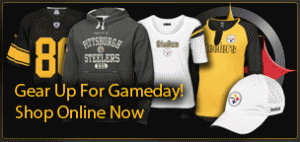 (If you enjoyed this article, please consider leaving a comment by clicking on the square at the top right of this article.  Also, please subscribe to our blog by pressing the orange button below.  You can also follow us on Twitter by clicking the bird doohicky below.  Also consider following us on Facebook. Thanks.)
Subscribe in a reader