The Baltimore Ravens defeated the Kansas City Chiefs 30-7, and will travel to Pittsburgh to face the Steelers next week.
I've already gone on record saying that I wanted the Chiefs to win.  However, that didn't happen.  So the Steelers will get their 3rd shot a the Ravens this season.  The Steelers beat the Ravens 3 times in the 2008 season.  This season the two teams have split their two meetings.  However, the Ravens' victory came while Ben Roethlisberger was still suspended.
I have little doubt that the Steelers will beat the Ravens.  However, I am slightly concerned that the Steelers will get banged up in the game and not be at 100% against the Patriots in the AFC Championship game.
Of course, there is a possibility that the New York Jets could upset the Patriots, or the Ravens could upset the Steelers.  But I really don't think either of those things are going to happen.  With that in mind, I don't think that playing the Ravens right before facing the Patriots is a good scenario.  But it is what it is.
The Steelers will take on the Ravens next Saturday (January 15, 2011) at 4:30 PM EST.  The game will be televised on CBS.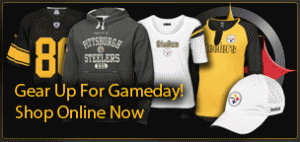 (If you enjoyed this article, please consider leaving a comment by clicking on the square at the top right of this article. Also, please subscribe to our blog by pressing the orange button below. You can also follow us on Twitter by clicking the bird doohicky below. Also consider following us on Facebook. Thanks.)
Subscribe in a reader