The Baltimore Ravens will be watching the rest of the NFL playoffs from their living rooms.  Just like the rest of us.
The Steelers beat their AFC North rivals the Baltimore Ravens 31-24, and ended their season.  Ha!!!!  You have no idea how much I enjoy writing that.
The Steelers will now prepare to face the winner of tomorrow's Jets/Patriots game, while the Ravens pack their things and head home.
Despite the Steelers win, the game was a back and forth battle that had some scary moments.
It seemed early on that mistakes were going to determine who won the game, and that proved to be true.
In the first half, the Steelers seemed to make all of the mistakes, and the Ravens capitalized on them.  First Ben Roethlisberger fumbled the ball, and the Ravens picked it up and ran it into the end zone for a touchdown.  Later, Rashard Mendenhall fumbled and the Ravens later turned that possession into 7 more points.  At half-time, the Ravens led 21-7 and things looked dim for the Steelers.
Then came the second half, and everything seemed to reverse.
In the second half, it was the Ravens that made the mistakes.  In the 3rd quarter, Ray Rice fumbled that ball and the Steelers made them pay for that mistake.  Suddenly the score was 21-14.  Then Joe Flacco threw an interception to Ryan Clark, and the Steelers turned that possession into 7 more points. The game  now was tied 21-21.
The two teams traded field goals, and the score was tied 24-24 with less than 4 minutes left in the 4th quarter.  That's when the Ravens made what might have been their costliest mistake.  They allowed Antonio Brown to get behind their defense for a 58 yard completion right before the 2-minute warning.  Five plays later, Rashard Mendenhall was in the end zone and Steelers led 31-24.
The Ravens were unable to move the ball on their final possession, and the Steelers took over on downs.  Big Ben took a knee twice, and the game clock expired.  The Steelers move on, and the Ravens go home.
The one thing that wouldn't be obvious to anyone who merely heard the final score was that the Steelers' defense did an excellent job of shutting down the Ravens' offense.  The Ravens were held to only 35 rushing yards.  Moreover, Joe Flacco was held to only 125 passing yards, and he was sacked 5 times.  That's domination.
The Steelers' next opponent will be determined by the results of today's Jets/Patriots game.  I never thought I'd hear myself say this, but "GO JETS!!!!!!"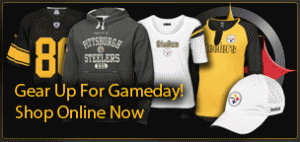 (If you enjoyed this article, please consider leaving a comment by clicking on the square at the top right of this article. Also, please subscribe to our blog by pressing the orange button below. You can also follow us on Twitter by clicking the bird doohicky below. Also consider following us on Facebook. Thanks.)
Subscribe in a reader