The mystery has been solved.  The Steelers opponent in the AFC Championship is going to be the New York Jets.
The Jets beat the New England Patriots 28-21 in their AFC Divisional Playoff game, and earned the right to advance to the AFC Championship game against the Steelers.
The Steelers and Jets met earlier this season, and the Jets won the game 22-17.  This game will give the Steelers an opportunity to avenge that earlier loss.
Many in Steeler Nation were hoping the Jets would beat the Patriots.  The Steelers have not had much success against the Patriots in the playoffs in years past.  The Jets seemed to present an easier path to the Super Bowl.
So allow me to take this opportunity to say "Thank you" to the Jets.  We'll see you next week……. In Pittsburgh.
Here we go, Steelers.  Here we go!!!!!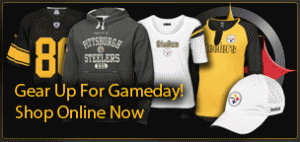 (If you enjoyed this article, please consider leaving a comment by clicking on the square at the top right of this article. Also, please subscribe to our blog by pressing the orange button below. You can also follow us on Twitter by clicking the bird doohicky below. Also consider following us on Facebook. Thanks.)
Subscribe in a reader