This Sunday, the Pittsburgh Steelers and the New York Jets will play in the AFC Championship game.  This will be the second time these two teams will meet this year.  The Jets won the first game 22-17.
Fortunately, the results of this game are going to be very different.  Here are 10 reasons why the Steelers will beat the Jets in the AFC Championship.
#10)  History. Prior to the Jets' win in December, they had NEVER defeated the Steelers in Pittsburgh.  It's time to return to the natural order of things.
#9)  Heinz Field. The Terrible Towels are not the only thing that's terrible in Pittsburgh.  The turf (and wind) at Heinz Fiend is equally terrible.  But it usually proves to be more terrible for the opponent than for the Steelers.
#8)  Steeler Nation. If the  conditions at Heinz Field don't work against the Jets, I'm sure that 65,000 Terrible Towel waving Steelers fans certainly will.
#7)  Special Teams. The Steelers' special teams allowed the Jets to score a touchdown on the very first play of the game last time the two teams met.  Those points proved to be crucial in a game in which the Steelers lost by 5 points.  It is highly unlikely that the Steelers special teams will have a similar mishap this game.
#6)  Young receivers. In their last game against the Jets, Mike Wallace, Emmanuel Sanders, and Antonio Brown each had outstanding games.  The three of them combined for 16 catches and almost 200 receiving yards.
#5)  Defense. The Steelers' defense held the Jets to only 170 net passing yards in their last meeting.  They held LaDainian Tomlinson to only 49 yards rushing.  Had it not been for that kickoff that was returned for a touchdown, and a safety late in the game, everyone would have been bragging about how thoroughly the Steelers shut down the Jets' offense.
#4)  Rashard Mendenhall. Mendy rushed for 100 yard the last time he faced the Jets.  He averaged 5.9 yards per carry during that game.  I'm sure the Jets remember that, and are trying to figure out how to keep it from happening again.
#3)  Ben Roethlisberger. Ben passed for 264 yards and a touchdown the last time he faced the Jets.  And that was without one of his favorite targets.
#2) Heath Miller. Heath Miller didn't play the last time the Steelers faced the Jets.  Instead, Matt Spaeth started in his place.  Spaeth failed to catch 5 of the 8 passes that were thrown to him.  One of the passes that he dropped was a potential game winner.  Heath Miller will catch those passes.
#1)  Troy Polamalu. Like Heath Miller, Troy didn't play the last time the Steelers faced the Jets.  He will be playing this time.  Need I say more?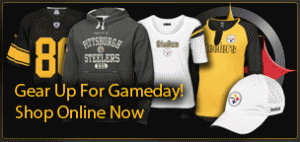 (If you enjoyed this article, please consider leaving a comment by clicking on the square at the top right of this article. Also, please subscribe to our blog by pressing the orange button below. You can also follow us on Twitter by clicking the bird doohicky below. Also consider following us on Facebook. Thanks.)
Subscribe in a reader