Ordinarily, I would write an article discussing the key points in the game.  But I'm not going to do that.
You all watched the game.  You know what happened.  The Steelers beat the Jets.  They dominated them in the first half, then almost gave it away in the 2nd half.  They brought Steeler Nation to the brink of cardiac arrest, only to pull it out in the end.  There's really no reason to tell you what you already know.
Instead, I want to focus on the fact that the Steelers are going to the Super Bowl!  Again!  Oh yeah!
I know that we've been there before.  But it's still a great feeling.
So I'm going to go party.  And I suggest you do the same.
Savor this moment, and the two weeks leading up to the Super Bowl.  We, as Steelers fans, are a bit spoiled.  Getting to the Super Bowl is a rare and special thing, and it should be cherished.  Just ask any Cleveland Browns fan.  I think we sometimes forget that.
So go have a beer…..or two.  That's what I'm gonna do.  Revel in the moment.  It truly is special.
By the way, congratulations to the Green Bay Packers for winning the NFC Championship.  We'll see you in Dallas.
Here we go, Steelers!  Here we go!!!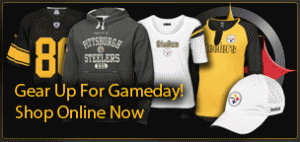 (If you enjoyed this article, please consider leaving a comment by clicking on the square at the top right of this article. Also, please subscribe to our blog by pressing the orange button below. You can also follow us on Twitter by clicking the bird doohicky below. Also consider following us on Facebook. Thanks.)
Subscribe in a reader