Am I the only one who is getting sick and tired of the Arizona Cardinals stealing from the Pittsburgh Steelers?
In case any of you haven't heard, the Arizona Cardinals signed Steelers' defensive backs coach Ray Horton to become their new defensive coordinator.
Ordinarily, I would congratulate coach Horton.  After all, it's nice to see Steelers coaches get recognized for the great job that they do.  But in this case, I'm not happy at all.
I recognize that Ken Whisenhunt used to coach for the Steelers.  I know that he is familiar with the Steelers' players and coaches.  But does he have to go shopping within the Steelers organization every time he has an opening to fill?
At first, it was kind of funny.  When Ken Whisenhunt wanted players, he always seemed to go after former Steelers.  Same with coaches.  Guys like Joey Porter, Alan Faneca, Russ Grimm, were all brought in by Arizona.  Believe it or not, Clark Haggans still plays for the Cardinals.  I'll bet most Steelers fans thought he had retired years ago.
The Cardinals even signed guys like Isaiah Williams.  Williams was at Steelers training camp last year, but he didn't make the team.  But it was still enough to make him attractive to the Cardinals.  Is it any wonder we all started calling Arizona "Pittsburgh West"?
But enough is enough.  There are 30 other NFL teams that the Cardinals can steal from when they need players and coaches.  Moreover, there are literally hundreds of colleges that all have coaches who would love to move up to the NFL.  But the Cardinals seem to think that the only place to get talent is from the Pittsburgh Steelers.
They asked the Steelers for permission to interview linebackers coach Keith Butler too, but the Steelers denied their request.  Good for them!
Perhaps I'm just being petty, but it just seems like Ken Whisenhunt lacks imagination.  Do you mean to tell me that he can't find a good coach anywhere except in Pittsburgh?  Similarly, is he REALLY not able to find a young player who can do better than 50 year old Clark Haggans?
We all understand that you once coached in Pittsburgh, Whiz.  But it's about time you established your own identity.  The Cardinals have to become more than just "Pittsburgh West".
But until you gain the courage to chart your own path, I hear that Levon Kirkland isn't on anyone's roster.  Maybe you can sign him too.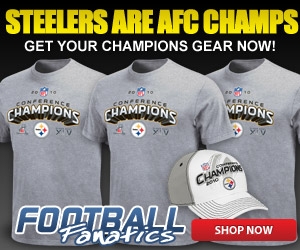 (If you enjoyed this article, please consider leaving a comment by clicking on the square at the top right of this article. Also, please subscribe to our blog by pressing the orange button below. You can also follow us on Twitter by clicking the bird doohicky below. Also consider following us on Facebook. Thanks.)
Subscribe in a reader