I guess the season is officially over for your team when the league announces in what position they will draft.  Playoff teams still don't know their draft order.
Being a non-playoff team, the NFL announced that the Pittsburgh Steelers will have the 18th pick in the 2010 draft.  The Steelers were given the best pick of all of the teams that ended up tied with a 9-7 record.  That means the league thinks we were the worst of the five 9-7 teams.  I guess something good came out of all of those losses to weak opponents.
Since 2005, the Steelers have drafted 30th, 25th, 15th, 23rd, and 32nd.  So as you can see, the Steelers don't draft this early very often.
Here are some of the players who have been drafted at the 18th pick or later in the 1st round of recent NFL drafts.
2006 – Antonio Cromartie, Nick Mangold, DeAngelo Williams
2007 – Leon Hall, Joe Staley, Jon Beason
2008 – Joe Flacco, Chris Johnson, Felix Jones
2009 – Alex Mack, Percy Harvin, Michael Oher
As you can see, the Steelers should have an opportunity to draft a very good player.  Some positions such as left tackle, quarterback, and cornerback tend to go very high in the draft.  Thus, the best players at those positions will probably be gone before the Steelers make their first pick.  However, the Steelers may be able to get the top safety, guard, or center in this year's draft, should they choose to select any of those positions.
Of course we won't know what players are going to be available in the draft, or what other teams' needs are for a while.  However, this gives us something positive to think about now that the Steelers are no longer playing.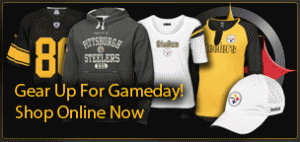 (If you enjoyed this article, please consider leaving a comment below. Also, please subscribe to our blog by pressing the orange button below. You can also follow us on Facebook or Twitter by clicking the doohickies at the bottom of the right column of this page.  Thanks.)
Subscribe in a reader