This is part 9 in a series evaluating the Steelers' off-season needs.  So far, we've looked at the cornerbacks,  safeties, linebackers,  defensive linemen,  offensive linemen,  tight ends,  quarterbacks, and wide receivers.   The final position that we're going to look at is running back.
The 2009 Steelers didn't look much like a Steelers team.  The traditional running emphasis was gone, and the team looked more like the Indianapolis Colts than the Pittsburgh Steelers.  The team threw the ball early and often.  In passing situations, they threw the ball.  In obvious running situations, they threw the ball.  If offensive coordinator Bruce Arians could have found a way to do it, I'm sure that he would have had the team throw the ball when they were on defense too.
Big Ben threw for a whopping 4,328 yards in 2009.  That's not going to happen this season.  It won't happen for two reason.  Firstly, Ben is going to be suspended for a minimum of 4 games, so he isn't going to have the opportunity to pass as often as he did last season.  Secondly, the Rooney family is insisting that the team return to its running roots.  And when the Rooneys want something, they usually get it.
With that in mind, it looks like the Steelers running backs should play a much larger role this year than they did last year.
Willie Parker is no longer with the team, having signed with the Washington Redskins, so Rashard Mendenhall is going to be in the spotlight even more than he was last season.  Mendenhall seemed to perform well when called upon to be the primary rushing threat.  I expect him to do even better this season.  I just hope that he learns to run straight ahead, and stop spinning like a top.  Am I the only one who gets irritated every time he starts to spin for no apparent reason?
Mewelde Moore appears to be the top backup behind Mendenhall.  Moore has always performed admirably when called upon, and I expect nothing less from him this year.  Moore is not spectacular, but he is competent in all aspects of the game.  He can run, he can catch the ball, and he is a willing blocker who seldom misses his blocking assignment.
Justin Vincent and Frank Summers are both listed on the roster as running backs.  However, I don't expect either of them to make a meaningful contribution this year, and both will have to win their positions in training camp.
Isaac Redman was the star of last year's preseason.  Most fans were surprised when Frank Summers beat Redman out for a position on the Steelers' roster.  Redman has had a full year to learn the playbook, and to lift weights and get stronger.  I fully expect to see Redman on the Steelers' roster this year.
Stefan Logan is listed as a running back.  However, he is used almost exclusively as a kick/punt returner, so I am not going to discuss him in the context of the running game.
What  should the Steelers do?
Once you start looking at the Steelers running backs, you quickly realize that they lack quality depth.  It felt good knowing that we had Willie Parker waiting in the wings last year.  We don't have that luxury this season.  In fact, we don't have a single running back on the roster who is likely to make Rashard Mendenhall lose sleep at night.  Personally, I don't like that.
I wish we had a talented young running back who was challenging Mendenhall for playing time.  But we don't.  Moreover, we don't have anyone who I feel completely confident in should something happen to Mendenhall.
It would not surprise me if the Steelers selected a young running back in this year's draft to fill that role.  Here are a few of the names that may be available to the Steelers in the early rounds.
C. J. Spiller (Clemson) – Spiller is the undisputed star of this year's running back class.  C. J. was the only player in college football to score in every game last year.  That's impressive.  He is a speed demon, and he reminds a lot of people of the Chris Johnson of the Tennessee Titans.  There have been durability concerns, due to his size and a history of injuries in college.  There is a very real possibility that Spiller will be available at pick #18.
Jonathan Dwyer (Georgia Tech) – Dwyer is the best power back in this year's draft.  He's got a powerful frame, and is very hard to bring down.  Despite his running style, he never missed a game due to injury.  He shouldn't be expected to catch many passes, but he does what he does very well.
Jahvid Best (California) – Like C. J. Spiller, Best is a speed back.  He actually ran a better time than Spiller at the NFL Draft Combine.  However he was not as productive in college as Spiller was.  Best is not a big player, and he should not be expected to excel at running between the tackles.  He also has a history of concussions that may be a concern to some teams.    His college career ended early due to a concussion.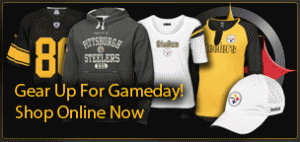 (If you enjoyed this article, please consider leaving a comment below. Also, please subscribe to our blog by pressing the orange button below. You can also follow us on Facebook or Twitter by clicking the doohickies at the bottom of the right column of this page.  Thanks.)
Subscribe in a reader