After a very long wait, Steelers Defensive Coordinator Dick LeBeau was inducted into the Pro Football Hall-of-Fame.
LeBeau, who has spent over 50 years in the NFL as a player and coach, finally achieved his dream of being in the Hall-of-Fame.  Several of LeBeau's Detroit Lions teammates like Lem Barney, Yale Lary, and Dick "Night Train" Lane have been in the Hall-of-Fame for years.  But despite the wait, LeBeau is finally where he belongs.
LeBeau played cornerback at Ohio State University.  Upon graduation, he was drafted in 1959 by the Cleveland Browns, but he was cut during training camp.  He was picked up by the Detroit Lions, and the rest is history,
LeBeau became a starter in the middle of his rookie season and then didn't miss a single game until late in 1971.  He started 171 consecutive games, which is still a record for cornerbacks.
At the time of his retirement, LeBeau's 62 career interceptions was second all-time among pure cornerbacks, and third all-time among all positions.  His 62 interceptions is still 8th best in NFL history.
During LeBeau's acceptance speech, he talked about his days growing up in Ohio, he talked about his time at Ohio State, and his time with the Detroit Lions.  But mostly, he talked about his time with the Pittsburgh Steelers.  He acknowledged most of his starters on the Steelers' current defense like James Farrior, Ike Taylor, Ryan Clark, and Troy Polamalu.
The Steelers canceled training camp practice yesterday, so that the entire team could be in the audience in Canton to support coach LeBeau.
Congratulations, Coach!  It was a long time coming, but you're finally where you belong.
Click on the link below to see a video of LeBeau's induction speech.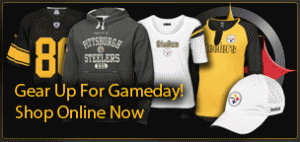 (If you enjoyed this article, please consider leaving a comment by clicking on the square at the top right of this article. Also, please subscribe to our blog by pressing the orange button below. You can also follow us on Twitter by clicking the bird doohicky below. Also consider following us on Facebook. Thanks.)
Subscribe in a reader