September 14, 2009
Pittsburgh Steelers safety Troy Polamalu said today that he won't need surgery.
Steeler Nation watched anxiously on Thursday as star safety Troy Polamalu went down with an injury in the game against the Tennessee Titans.  Polamalu was attempting to pick up a loose ball following a blocked field goal when Titans tight end Alge Crumpler fell on him.  Polamalu's knee bent in an unnatural way, and his legs actually did a split. 
Some said that Polamalu had been hit by the Madden Curse.  The Madden Curse got its name because players that appear on the cover of the Madden NFL video game have a history of getting injured.  Polamalu and Arizona Cardinals wide receiver Larry Fitzgerald are on the cover of this year's game.
httpv://www.youtube.com/watch?v=AoqBeQ-KYyU
At the time of the injury, the Steelers announced that Polamalu had sprained the medial collateral ligament (MCL) in his left leg.  Head coach Mike Tomlin guessed that it would take 3-6 weeks to recovery from the injury.  However, this was only an estimate based on how long it's taken other players with similar injuries to recover.
Now that the Steelers' medical staff has had an opportunity to evaluate Polamalu thoroughly, they agree with the original assessment.  Polamalu will be out 3-6 weeks, and will not require surgery.
"Regarding an injury to the knee this is the best-case scenario," Polamalu said as he addressed the media in the Steelers' locker room this afternoon.
Polamalu wore a brace on the knee.  However, he indicated that the only rehabilitation that he will go through at this time is "just rest".
Not only is this a best case scenario for Polamalu, but it is also a best case scenario for Steelers fans.  Many of us feared that Polamalu might require surgery and be lost for the season.  After watching the first quarter of the game against the Titans, it was obvious why Polamalu is so important to the defense.  Did anyone other than Polamalu even make a tackle in that quarter?  It certainly didn't seem like it.  Troy was everywhere, making tackles and one-handed interceptions.
httpv://www.youtube.com/watch?v=Kqj9j4jne8Y
We are certainly happy to hear the positive report about Polamalu.  In fact, I think that all of Steeler Nation is thinking the exact same thought right now; "Thank you, God".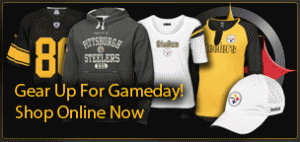 (If you enjoyed this article, please consider leaving a comment below. Also, please subscribe to our blog by pressing the orange button below. You can also follow us on Facebook or Twitter by clicking the doohickies at the bottom of the right column of this page.  Thanks.)
Subscribe in a reader