Steelers head coach Mike Tomlin said that he would make "appropriate changes" to the team's personnel.  I guess that mean that changing the offensive coordinator was not an "appropriate change" in Tomlin's mind, because the Steelers have announced that offensive coordinator Bruce Arians will return for the 2010 season.
I know that many fans are going to be infuriated by this decision.  Fans have been calling for Arians to be fired all season.  I have also been hard on Arians all season long.  But, believe it or not, I think this was the right decision.
Firing someone is a decision that should be made very carefully.  It should not be done on a whim.  And the person who is being fired must DESERVE to be fired.
As much as I question Bruce Arians' play calling at times, I can't honestly say that Arians deserves to be fired.
Let's look at this objectively.  Bruce Arians was the offensive coordinator when the Steelers won Super Bowl XLIII.  More importantly, it was Arians who implemented one of the most potent offenses in Steelers history.
The 2009 Steelers had a 1,000 yard rusher, two 1,000 yard receivers, and the team's first 4,000 yard passer.  It would be illogical to say that the Steelers' offense sucked this year.  It was actually pretty prolific.  One of the best in team history.  So how can you fire an offensive coordinator for having the most prolific offense the team has ever seen?
Be honest.  Why do you REALLY want to see Arians fired.  It's not because he caused us to lose.  The defense was more responsible for most of the team's losses than the offense.  Let's face it, there was no lead too large for the defense to give away in the 4th quarter this year.  The Steelers defensive backs made average quarterbacks look like Hall-of-Famers.  Remember Bruce Gradkowski?  Tyler Thigpen?  Yet I don't hear anyone calling for Dick LeBeau to be fired.  Why is that?  His unit performed much more poorly than Arians' unit did.
Were there problems with the offense?  Certainly.  The offense struggled in 3rd down situations.  They also struggled in the red zone.  The Steelers kicked too many field goals, when they should have scored touchdowns.  Finally, the offensive line allowed Big Ben to get sacked too often.
Call me an optimist, but I believe that all of those problems can be fixed without firing the offensive coordinator.
The Steelers had a much bigger problem on special teams, and guess what?  They fired special teams coordinator Bob Ligashesky.  He needed to be fired.  He oversaw one of the worst special teams units in team history.  I don't think anyone will question this decision.
The Steelers also fired offensive line coach Larry Zierlein.  He probably needed to go, too.  The Steelers just didn't seem to know how to block effectively.  The offensive line is a HUGE part of why our 3rd down and red zone efficiency is so low.  Do you think that Bruce Arians wouldn't like to be able to give the ball to his running back on 3rd and 1?  But the Steelers running attack has proven that it can't be trusted in those situations.
In Zierlein's defense, he didn't have much to work with.  We all know that the Steelers' offensive line has been inadequate for years.  Max Starks is too slow to be a left tackle (just ask Clay Matthews Jr.), Trai Essex got his position by default, and Willie Colon is a great run blocker, but he doesn't seem to be able to pass block without holding.  I've always felt that the Steelers would be better off if they moved Starks back to right tackle, moved Colon to right guard (where is skills would be best utilized), and finally got a quality left tackle.  But instead, they continue to support Starks as a left tackle and Colon as a right tackle.
Even given the personnel problems, there was definitely something wrong with Zierlein's pass blocking schemes.  Their blitz pick-up was terrible.  Does anyone else remember the 8 sacks that the team surrendered to the Cleveland Browns?  What was up with that?  Half of the Browns' starters didn't even play that game due to injury.  That performance alone was cause for Zierlein to be fired.
I don't think that anyone in Steeler Nation believes that Big Ben is responsible for all of the sacks that he takes, despite the fact that he holds the ball waaaaaaaaaaaaay too long (Note to Ken Anderson's replacement:  PLEASE force Ben to throw the ball away when he is under pressure).
So despite having sub-par personnel on the offensive line, Zierlein probably needed to go.
So Arians stays, and Ligashesky and Zierlien go.  Probably not what most fans wanted to hear, but still the right move.
Coach Tomlin will be called gutless for not firing Arians.  But the truth is, it took a lot of guts to keep Arians when the fans were calling for his ouster.
I can support this decision for now.  But if the team doesn't improve it's 3rd down and red zone efficiency, I expect to see this decision revisited next year.  After all, what good is it to gain 1 billion yards, if you can't put the ball into the endzone?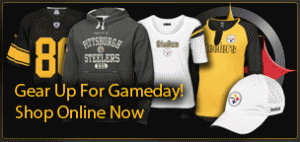 (If you enjoyed this article, please consider leaving a comment below. Also, please subscribe to our blog by pressing the orange button below. You can also follow us on Facebook or Twitter by clicking the doohickies at the bottom of the right column of this page.  Thanks.)
Subscribe in a reader