Like most Pittsburgh Steelers fans, I love Steelers merchandise.  I wave a Terrible Towel when I watch the Steelers play.  I have Steelers license plates on my car.  I wear Steelers jerseys.  I have a Steelers flag outside my home.  Heck, I probably sleep in Steelers pajamas (though I'll never admit it publicly).
Sometimes when I look for cool new Steelers gear I find that I just can't find what I'm looking for.  That's why I decided to do something about it.
If you look at the top of the Steelers Today home page, you'll see a new tab that says "Buy Steelers Gear".  If you click there, you'll be able to buy over 800 Steelers items.  Wow!
I've chosen a few really nice items that I think Steelers fans will like.  This is just a small sampling of the great items that you can buy.  If you like these items as much as I do, just click on the image to buy the item.  And the best part is that anything you buy will be sent right to your home. Pretty cool, huh?
Item #1 – Reebok Steelers/Penguins Steel City Champions T-shirt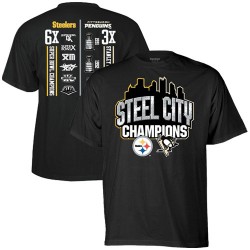 Click to buy
Item #2 – Reebok Six-Burgh T-shirt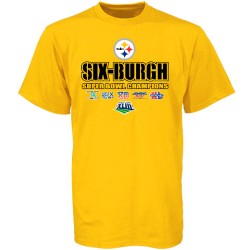 Item #3 – Reebok Steelers/Penguins Steel City Champions cap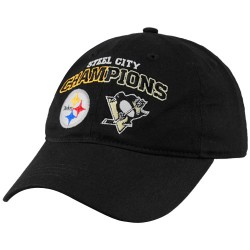 Click to buy
Item #4 -  Steelers Ladies white scrapbook love tank top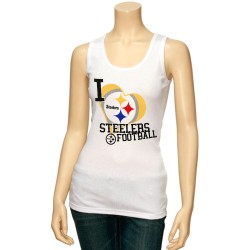 Alright, you know you want it, so go ahead and buy it.  I certainly am.