Oops!  I just realized that I never announced the winner of last week's Steelers/Bills haiku contest.
We had lots of good entries last week.  So without further ado, here are the top entries:
In third place was Alejandro Alvarez.  Alejandro wrote this very nice haiku.
A strong beginning
Later, false hope for the Bills
Expected finish
Second place goes to Coral for this entry:
One dropped end-zone ball
One perfect kick by Suisham
That was a close one
This week's first place winner, and the winner of the prize is John#21.  John wrote this excellent haiku:
Red zone woes again
Three points in the second half?
Stevie - It's all God!
John#21 wins a copy of Merril Hoge's book "Find A Way".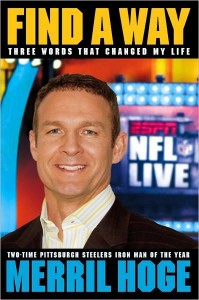 Please click on the "Contact us" tab on our blog and send us an e-mail to let us know where to mail your prize, or send us a private message on Facebook with your mailing address.
(Please note:  Prizes come directly from the publisher.  Please allow 3-4 weeks for delivery)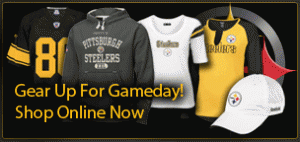 (If you enjoyed this article, please consider leaving a comment by clicking on the square at the top right of this article. Also, please subscribe to our blog by pressing the orange button below. You can also follow us on Twitter by clicking the bird doohicky below. Also consider following us on Facebook. Thanks.)

Subscribe in a reader