This was going to be Limas Sweed's year.  I really believed that.
Sweed, a second round draft pick out of Texas, was going to be entering his third season with the Steelers.  The 3rd season has often been a turning point for Steelers wide receivers.
If we look at former Steelers wide receiver Nate Washington, his career had many parallels with Sweed's.   Washington was a fast receiver who had lots of physical talent, but who just couldn't seem to master the mental aspects of the game early in his career.  He would get great separation from his defender, but then he would drop a perfectly thrown pass.  This (very frustrating) scenario played out repeatedly during Washington's first two years on the team.  He just couldn't seem to hold onto the ball.  But then, in his third season, something just seemed to click in Washington's brain, and the drops turned into catches.
I was optimistic that the same transformation was going to happen for Limas Sweed this year.  He came into Steelers mini-camp with a renewed focus, after being placed on injured reserve for the final two games of the 2009 season due to emotional problems.  Limas seemed to be working hard, and he had even changed his jersey number to indicate that he was looking for a fresh start.  But then on the final day of mini-camp, Sweed injured his left achilles tendon.  The extent of the injury has not yet been announced, but it is thought to be potentially serious.
A major achilles tendon injury could easily cause a player to lose an entire season.  That would be a big disappointment, both for Limas Sweed and for the Steelers.  But injuries happen.
Sweed was probably the leading candidate to become the Steelers' #3 wide receiver.  Despite bringing back Antwaan Randle El, Sweed was the favorite to win the job.  Sweed is taller and faster than Randle El, and we all know that Ben Roethlisberger likes tall wide receivers.  That's why the Steelers drafted Sweed in the first place.
With Sweed out, the door is suddenly open for a few players to work their way into the wide receiver picture.  Arnaz Battle was brought in primarily as a special teams player, but he will now get a closer look at wide receiver.  Tyler Grisham spent most of last season on the practice squad, but he was activated for the final 4 games of the season.  He will also have an opportunity to work his way up the depth chart.  And of course, the Steelers drafted two rookies who both had prolific college careers.  Both Antonio Brown and Emmanuel Sanders will have an opportunity to try to win a spot in Bruce Arians' passing offense.
While Sweed's injury is unfortunate, it definitely shines a spotlight on several players that I didn't expect to make much of  a contribution this season.  The question is, "which one will rise up and snatch the opportunity?"  If I were a betting man, my money would be on……….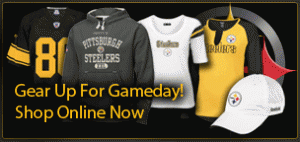 (If you enjoyed this article, please consider leaving a comment below. Also, please subscribe to our blog by pressing the orange button below. You can also follow us on Facebook or Twitter by clicking the doohickies at the bottom of the right column of this page.  Thanks.)

Subscribe in a reader