Training camp is starting to wind down, so it's time to start reviewing what I've seen here at St. Vincent College.
Most Steelers fans thought that the wide receiver position was going to be a glaring weakness for the team after the loss of Santonio Holmes.  But surprisingly, I think that the exact opposite is true.  In my opinion, the wide receiver position is going to be one of the team's greatest strengths this year.
Don't get me wrong.  The loss of Santonio Holmes definitely hurts.  Holmes was our best receiver after the catch last year.  Holmes was the receiver who was the most elusive after getting the ball in his hands.  Holmes also seemed to be the receiver who worked best with Ben Roethlisberger when Big Ben was scrambling and playing "sandlot football".
But the Steelers drafted two receivers in the NFL Draft, and then they brought in several free agents, and suddenly, a weakness is looking like a strength.  In fact, I think that this is the position that is going to give coaches the most difficult time when it comes time to decide who will make the final 53-man roster.
Let's look at the receivers.
Hines Ward - Everyone knows who Hines Ward is.  He holds just about every Steelers receiving record.  This will be Ward's 13th season in the NFL.  James Farrior is the only Steelers player who has been in the league longer.  However, Ward's game has never depended on speed or athleticism, so age seems to affect him less than it would other receivers.  Ward will probably lead the team in receiving this year too.
Mike Wallace - This is the player that I am more excited about than anyone else on the Steelers' roster.  Wallace was amazing last year.  And Santonio Holmes' departure will mean even more opportunities for Wallace.  Wallace led the entire NFL in yards/catch.  That's pretty good for a rookie.  Oh yeah, and he also had more touchdowns than a certain receiver who now plays for the NY Jets.  Santonio who?
Wallace was able to rely strictly on his speed last year, since he was typically facing the opposition's #3 cornerback.  This year, he will be facing the opponent's top cornerback, so he is going to have to be much more precise in his route running and in his receiving technique.  Wallace has been focusing on this throughout training camp.
Antwaan Randle El - Like Santonio Holmes, Randle El is best remembered for one heroic play in a Steelers' Super Bowl victory.  But aside from that one play, Randle El's career as a wide receiver has been rather ordinary.  He has never come close to having 1,000 receiving yards in a season.  He has never scored more than 4 touchdowns in a season.  Last season, he didn't score a single touchdown despite playing in all 16 games for the Redskins.
When they signed him, I was pretty certain that Randle El was going to be the #3 receiver for the Steelers this season.  But now, after watching all of the receivers in training camp, I am not 100% certain that Randle El will make the final 53-man roster.
Tyler Grisham - I was probably the biggest advocate of Tyler Grisham last season.  I was the first media outlet to write about him.  Moreover, I predicted that the Steelers would keep him on the practice squad before most people had even heard of him.
Grisham is still the same gritty, "give it 110%" player that I saw last year.  However, the Steelers have so much talent at wide receiver this year, that I don't think Grisham has any chance of making the team.  He may be kept on the practice squad like he was last year.  But the Steelers have some VERY TALENTED young players in training camp.  I just don't see Grisham being able to beat them out for a roster spot.
Emmanuel Sanders - This kid has been the star of Steelers Training Camp.  Take my word for it.  He's good.  Very good.  If you didn't read my review of him following the NFL Draft, please click here.
Sanders is both fast and quick.  He has great hands, and he has a knack for getting open.  The impressive thing is that I have seen him catch quite a few passes from Ben Roethlisberger and Byron Leftwich during training camp.  That means that the coaches have been playing him with the first team at times.  Not many rookies get that opportunity.  If I were picking the Steelers' final roster right now, I would take Emmanuel Sanders ahead of Antwaan Randle El.
Isaiah Williams - Williams is the only wide receiver on the Steelers roster who did not play in the preseason game against the Detroit Lions.  That probably says a lot.  I have been impressed by Williams during training camp.  However, there is so much talent at the wide receiver position, that he has just not been able to separate himself from the crowd.  Sorry Isaiah, but you chose the wrong year to be in Steelers Training Camp.
Brandon London - This kid has been the Tyler Grisham of this year's training camp.  He has played with incredible consistency.  He's not the fastest receiver on the field, but he is clearly the tallest wide receiver in training camp.  At 6'4″, he towers over all of the other receivers.  And we all know that Big Ben prefers tall receivers, so this may work in London's favor.
I really like what I've seen from London.  But I don't think that he's done enough to beat out all of the competition at his position.  He's too good to simply let him go, but he's not quite ready for prime time.  I'm going to predict that the Steelers will keep him on the practice squad.  However, because this is technically London's 3rd year in the league (he was on the Miami Dolphin's roster in 2008, but was out of the league in 2009), I will have to check the rules to see if he is eligible for the practice squad.
Arnaz Battle - Arnaz Battle's primary value to the Steelers is as a special teams player.  However, fans got to see what Battle can do as a receiver in the preseason game against the Lions.  Battle caught a 51 yard reception that definitely caught the attention of Steelers fans.
Fans tend to get overly excited about individual plays that are made during preseason.  So to bring them back to earth, I have to mention that this is Battle's 8th season in the NFL.  He spent the last 7 years with the San Francisco 49ers.  He is a seasoned veteran, but his best years are behind him.
Antonio Brown - Like Emmanuel Sanders, this rookie has been lighting it up at Steelers Training Camp.  I don't think that he is a well-regarded as Sanders is, because I have rarely seen him practicing on the same unit as Ben Roethlisberger.  Instead, Brown almost always practices with Dennis Dixon.  But this may work to his advantage.  Brown has clearly become Dennis Dixon's favorite target.  And with the impressive showing that Dixon had against the Lions, there is a possibility that Dixon may actually be the starting quarterback for the Steelers' first 4 games.  If that is the case, then being his favorite receiver should work in Brown's favor.
If you didn't read my review of Antonio Brown following the NFL Draft, please click here.
As I said earlier, the Steelers are going to have a lot of talent at wide receiver this year.  However, they are not going to have a lot of experience at the position.  It should be interesting.  Stay tuned.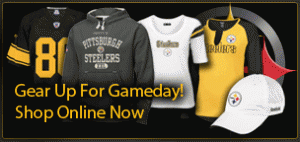 (If you enjoyed this article, please consider leaving a comment by clicking on the square at the top right of this article. Also, please subscribe to our blog by pressing the orange button below. You can also follow us on Twitter by clicking the bird doohicky below. Also consider following us on Facebook. Thanks.)

Subscribe in a reader