The Steelers continue to lock up their core players to long-term contracts.  Having already signed Hines Ward, James Harrison, Chris Kemoeatu, Max Starks, Trai Essex, Heath Miller, Brett Keisel, and Keyaron Fox to new contracts, the Steelers added center Justin Hartwig to the list.
Hartwig signed a new 4-year contract that will keep him with the Steelers through the 2012 season.  Hartwig had one year remaining on his old contract, and would have become an unrestricted free agent in 2010.
The Steelers have a policy of not negotiating contracts once the regular season begins.  That means that they have essentially one more day to sign the remaining players who are in the last year of their current contracts.
There are several notable players still awaiting contract extensions.  Nose tackle Casey Hampton, running back Willie Parker, kicker Jeff Reed, safety Ryan Clark, and right tackle Willie Colon are still awaiting contract extensions.
Personally, I was surprised to hear that Brett Keisel and Justin Hartwig received new contracts before Jeff Reed, Casey Hampton, or Willie Parker.
I fully understand the reluctance to sign Hampton to a new deal.  He has always struggled with staying in shape, and huge nose tackles tend to age in dog years one they pass 30.  However, nose tackle is the most important position in a 3-4 defense, and it is also the most difficult to find.  The Steelers don't have Casey Hampton's replacement on the roster, and finding a quality replacement won't be easy drafting from the position that the Steelers usually do.  So they may want to be careful about letting Mr. Hampton go.
Willie Parker is a bit easier to replace.  I've always felt that Parker was a one-trick pony.  He's definitely fast.  However, he's not particularly elusive, and he doesn't run with power.  I think that's  why the Steelers are waiting to see what Rashard Mendenhall shows them before they commit to Parker.  They understand his limits just like we do.
Jeff Reed is the guy that I'd probably be trying hardest to sign.  However, Reed's agent says that there has been almost no communication from the Steelers.  That's a bad sign.
Kicking in the swamp called Heinz Field is no easy task, and Jeff Reed happens to excel at it.  He is worth his weight in gold.  I know the Steelers are probably a little concerned about Reed's party boy image.  But every team has it's share of characters.  Jeff Reed just happens to be ours.
Willie Colon and Ryan Clark are not high priorities in my opinion.  While I support them as Steelers players, I believe they are the easiest potential free agents to replace.   Of course, the Steelers won't make it easy to replace Colon if they continue to adhere to their "build the offensive line with 7th round draft picks and undrafted free agents" philosophy.
The Steelers still have about 24 hours to sign Hampton, Parker, Reed, Colon, and Clark.  Maybe they'll surprise us and offer new deals to each of them.  But I wouldn't hold my breath waiting for that to happen if I were you.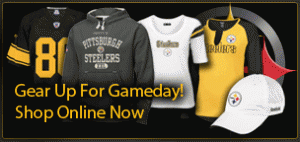 (If you enjoyed this article, please consider leaving a comment below. Also, please subscribe to our blog by pressing the orange button below. You can also follow us on Facebook or Twitter by clicking the doohickies at the bottom of the right column of this page.  Thanks.)

Subscribe in a reader