Perhaps the writing was on the wall when the Steelers failed to sign him to a new contract during the off-season.  Willie Parker's days as the Steelers starting running back seem to have come to an end.
Parker returned to the playing field last Sunday despite a toe that is still not completely healed.
Prior to the game, Steelers head coach Mike Tomlin was non-committal as to who would get the majority of carries.  Both Tomlin and offensive coordinator Bruce Arians used the same neutral reply; "we're just happy to have both running backs available to play".
Fans, on the other hand didn't seem to be quite so neutral.  Many Steelers fans had already grown tired of Parker's inability to gain short yardage between the tackles.  Parker's running style was often seen as being "feast or famine".  Parker would either get to the outside and picks up significant yardage, or he would be stopped for little to no yardage.
Personally, I've always felt that Parker's game was rather one-dimensional.  Parker is fast.  Period.  He isn't a powerful runner, which is why he is often unsuccessful running between the tackles.  He also isn't particularly elusive.  He has never been known for having much "swivel in his hips", and his running style will never be confused with Barry Sanders'.  Oh yeah, and he can't catch.
But despite the collective thoughts of much of Steeler Nation, the Steelers coaches decided to make it an open competition.  And after a one game competition, the winner is Mendenhall.
Mike Tomlin announced that Rashard Mendenhall will get the majority of the snaps for the foreseeable future.  "Rashard has earned the right to take the majority of the snaps as we move forward".  And with those words, a baton was passed in Steelers running back history.
Parker doesn't quite see it that way.  He seems to think that the reason that he is not starting is because he is not healthy.
"I am not ready to take the load right now," Parker said. "When I am ready, we will make another decision."
Perhaps Parker is right.  However, if that were the case wouldn't Mike Tomlin have said that Mendenhall will start "until Parker is healthy" ?  Instead, he said that Mendenhall had "earned" the right to take the majority of the snaps.  That sound like Tomlin believes that Mendenhall has proven that he is the better choice (at least for now).
Mendenhall is averaging  5.1 yards per carry, compared to 3.1 yards/carry for Parker.  Moreover, they have almost the same number of carries.
But before we get too excited about Mendenhall's future, we have to remember that most of his yards were gained during starts against the Detroit Lions and the Cleveland Browns, two of the worst teams in the NFL.
We have to remember that Mendenhall does have a history of fumbling.  Even during his impressive games against the Lions and Browns, TV commentators mentioned how loosely he was holding the ball.
Besides those two dynamic games against lesser foes, Mendenhall doesn't have much of an NFL resume.  Fans quickly forget that Mendenhall was all but invisible during the preseason.  In fact, most fans were calling for an undrafted rookie named Isaac Redman to become the Steelers' starting running back at the end of the preseason.
The bottom line is that the ball belongs to Rashard Mendenhall….for now.  He still needs to show what he can do against quality NFL defenses.
In Willie Parker, we have a back who has proven himself over a long period of time.  In Mendenhall, it is still not clear what we have.
Perhaps Tomlin and Arians were right prior to their commitment to Mendenhall.  Perhaps we all should have just been happy to have both backs available to play.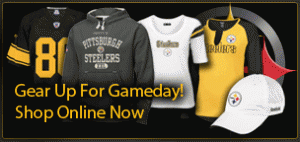 (If you enjoyed this article, please consider leaving a comment below. Also, please subscribe to our blog by pressing the orange button below. You can also follow us on Facebook or Twitter by clicking the doohickies at the bottom of the right column of this page.  Thanks.)

Subscribe in a reader