This is part 2 of a series on the Pittsburgh Steelers off-season challenges.  In part 1, we discussed the Steelers' safeties.    In this installment, we are going to take a look at the Steelers' cornerbacks.
The cornerback position was definitely a weak link in the defense.  Quarterbacks feasted on the Steelers cornerbacks all season.  Moreover, much ado was made about the fact that the Steelers cornerbacks had not accumulated a single interception for most of the season.  In fact, their first interception didn't occur until the very last game of the season.  That is an almost unheard of statistic in the NFL.
The Steelers' interception total was 25th in the NFL last season.  The prior season, they had 20 interceptions and were 6th in the NFL.
The Steelers' defense went from being #1 against the pass in 2008 to #16 in 2009.  That's a big drop.  They went from giving up 23 passes of 20+ yards in 2008 (best in the NFL) to giving up 46 of them in 2009 (15th in the NFL).
As I mentioned in part 1 of this series, a defensive backfield is an interdependent unit.  Each piece relies on the others.  If one component is out of place, the others have to compensate, which takes them out of place as well.
It is obvious that Troy Polamalu's injuries had a significant impact on the secondary.  I already showed that Ryan Clark actually had a very good season in Troy's absence.  But the cornerbacks weren't so lucky.
Ike Taylor had his worst season since becoming a starter.  He had fewer total tackles than he's ever had.  He had his lowest number of passes defensed, and he tied for his lowest interception total.  All in all, it wasn't a good season for Ike.
But Ike has been one of the best cornerbacks in the NFL for some time now.  He has regularly matched up against the best receivers in the NFL and held his own.  I am not prepared to write off Ike Taylor just yet.
William Gay, on the other hand, is a different story.  Gay seemed to be targeted on a weekly basis by opposing quarterbacks.  He got burned so often, I started thinking that he was microwave popcorn.  He was the first starting cornerback for the Steelers to record no interceptions in a very long time.
Gay's number of passes defensed was much lower than what Deshea Townsend averaged back when he was the starter.  Moreover, his number of tackles was much higher.  This was indicative of the fact that receivers were catching far more passes against Gay, so he was getting more opportunities to make tackles.
Going into 2010, Gay is going to have to improve his performance, or he will have to be removed from the starting line-up.
What should the Steelers do?
The Steelers aren't likely to make any major changes through free agency.  It's not their style.  Besides, Dunta Robinson has already been signed by the Atlanta Falcons.  Lito Sheppard is still out there, but the Steelers won't sign him.  The Patriots' Leigh Bodden would also be an upgrade, but the Steelers won't sign him either.  None of the other free agents are particularly interesting.
The Steelers spent two draft picks last season on cornerbacks, so it is hard to imagine them taking one in the first round this year.  However, if there is one thing that I've learned about the Steelers, it's that it is impossible to guess what they will do in the draft.
Should the Steelers decide to select a cornerback, there are a few that might be attractive in the draft.  A handful of them might even be able to step in and contribute right away.
Joe Haden (Florida) - Haden is widely considered to be the best cornerback in the draft.  He ran a slower than expected time at the NFL Scouting Combine, and has dropped on some draft boards.  This might actually make it possible for Haden to still be available when the Steelers make their selection at pick #18.  If he is available, the Steelers should definitely consider taking him.
Kyle Wilson (Boise State) - Wilson is not good enough to be taken at pick #18, but if he is still available in the second round, he would be a nice pick for the Steelers.  Wilson's ball skills are not stellar, but he is a very good athlete who is very capable in run support (which is important in the Steelers' system).
Patrick Robinson (Florida State) - Like Wilson, Robinson is not good enough to be selected at pick #18, but he would be a nice second round selection.  Robinson is a gifted athlete who has relied on his athleticism, and has not put enough time into developing proper technique.  That worked at the college level, but may not work in the NFL.  Robinson is athletic enough to shadow most NFL receivers.  He is probably the most "boom or bust" cornerback in the draft.
Perrish Cox (Oklahoma State) - Cox is a talented athlete with nice size and speed.  Like the previous 2 cornerbacks mentioned, he would be a second round consideration, but not a first rounder.  Cox led the NCAA with 19 passes defensed, but character issues may scare the Steelers away (Cox was suspended from the Cotton Bowl for missing curfew).
Personally, I believe that the biggest impact in the Steelers' defensive backfield is going to be due to improvement by last year's draft picks.  Joe Burnett and Keenan Lewis both have a lot of potential.  They will each have a full year in Dick LeBeau's system under their belts, and should be much more capable of contributing than they were last year.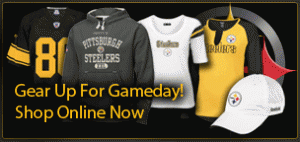 (If you enjoyed this article, please consider leaving a comment below. Also, please subscribe to our blog by pressing the orange button below. You can also follow us on Facebook or Twitter by clicking the doohickies at the bottom of the right column of this page.  Thanks.)

Subscribe in a reader