The NFL Scouting Combine has officially begun.  It runs from February 24 - March 1, 2011.  And flocks of football fans will tune in to watch it on NFL Network.
It still amazes me that the NFL has been able to package the Combine into a made-for-TV event.  Moreover, I'm amazed that it actually draws a fairly significant audience.  And that audience of rabid fans discusses the day's events on message boards all over the internet.
But regardless of how many people watch the NFL Scouting Combine, I still feel obligated to post a message that has become an annual ritual for me.  Each year, I warn Steelers Today readers to ignore the NFL Scouting Combine.  Don't watch it.  Don't read about it.  Don't discuss it.  Ignore it!
For those of you who aren't familiar with the NFL Scouting Combine, it is an annual  event wherein the NFL brings potential draft picks to Indianapolis so that NFL coaches and scouts can examine them like livestock, and then watch them do things that have absolutely nothing to do with football.
The athletes who come to the Combine are all required to strip down to their undershorts, and then they are weighed, measured, and viewed by the scouts and coaches.  Like I said earlier, it resembles inspecting livestock.
Once they're inspected, the cattle….errrrr, I mean "athletes", are asked to do a number of physical tests.  They lift weights, jump, and run.  Their scores on all of the physical tests are recorded and compared.
While it is nice to know that an offensive lineman has a 22 inch vertical leap, I've never quite understood why that fact was particularly relevant.  Moreover, I've never understood why teams place so much importance on how many reps a wide receiver can do on the bench press.  Similarly, I find no value in the fact that a defensive tackle runs the 40 in 5.8 seconds.
The problem that I have with the combine is that they measure things that have little to do with football.  When was the last time you've seen a player bench press during a game?  How often have you seen an offensive lineman suddenly do a standing vertical jump to determine the outcome of a game?  Even the 40 yard dash is pretty silly.  Go back and check the stats of any team in the NFL to see how many plays they executed during the ENTIRE SEASON that were for 40 yards.  I can assure you that it won't be many.  Most NFL plays go for 5 yards or less.  So why don't they time players in the 5 yard dash?  Or better yet, the 2 yard dash?  At least that would resemble a real NFL play.
As obvious as all of this sounds, every year we see NFL teams make ridiculous mistakes based on Combine results.  They get mesmerized by the "workout wonders".  Does anybody remember Darius Heyward-Bey?  How about Ted Ginn, Jr.?  Or Matt Jones?  Or Vernon Gholston?  Or Jarron Gilbert?  All of them performed amazingly well at the NFL Combine.  But none of them proved to be particularly effective in the NFL.
Rather than worrying about how many times a player can bench press 225 lbs., maybe teams ought to be more concerned about how the player looks on tape.  How did he perform in actual games?  Can he catch the ball?  Does he make solid tackles?  Those are the things that will dictate his success of failure in the NFL, not his time in a cone drill.
Had scouts done that, they would have seen that Darius Heyward-Bey wasn't a particularly effective receiver when he played at Maryland, despite his speed.  They would have seen that Jarron Gilbert struggled against inferior competition, despite that amazing YouTube video of him jumping out of a swimming pool.  Everything they need to know is on tape.  It won't be found in the 40 yard dash.
So save yourself a lot of time this weekend.  Rather than tuning in to the NFL Scouting Combine, read a good book.  Or perhaps you can go see a movie.  Or take the wife to dinner at her favorite restaurant.  But whatever you do, DO NOT watch the Combine……unless you want to see a good comedy.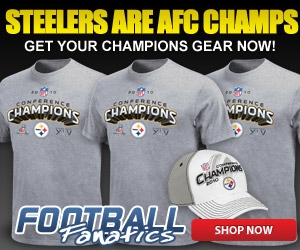 (If you enjoyed this article, please consider leaving a comment by clicking on the square at the top right of this article. Also, please subscribe to our blog by pressing the orange button below. You can also follow us on Twitter by clicking the bird doohicky below. Also consider following us on Facebook. Thanks.)

Subscribe in a reader