This is part 4 in a series evaluating the Steelers' off-season needs.  So far, we've looked at the cornerbacks,  safeties, and linebackers.  The next position that we're going to look at is the defensive line.
The Steelers' defensive line is a veteran  unit.  They've been together for a long time.  This is both a strength and a weakness.  It's a strength because the starters play well as a unit, and they are all very familiar with coach Dick LeBeau's defense.  However, it is a weakness because all three of the starters are on the wrong side of 30.  Aaron Smith will be 34 during the 2010 season, while Casey Hampton will be 33, and Brett Keisel will be 32.
Aaron Smith missed 11 games in 2009 due to a shoulder injury.  The injury is supposed to be completely healed, however Smith has missed 16 regular season games over the past 3 years.  His health is probably a greater concern than his age (although the two are probably related).
When healthy, Smith is one of the best 3-4 defensive ends in the NFL.  He consistently collapses the pocket, and is extremely stout against the run.  He may have quietly assembled the most impressive career for a defensive end in Steelers history.  But all good things must come to an end, and Smith's time with the team is counting down.
Manning the middle of the Steelers defensive line is nose tackle Casey Hampton.  As mentioned earlier, Hampton will be 33 years old during the 2010 season.  His backup, Chris Hoke, will be 34.
I was surprised when the Steelers signed Hampton to a new deal.  I expected them to put the franchise tag on him and get one more season out of him.  Instead, they signed him to a 3-year contract.
Hampton started all 16 regular season games in 2009.  That was the first time he's been able to do that since 2003.  Not only did Hampton stay healthy, but he also had a career year statistically.  Of course, statistics don't tell the full story for a nose tackle, but it is still worth noting that Hampton established new career highs in tackles and sacks in 2009.
Despite Hampton having a great season in 2009 and signing a new contract, I still have significant concerns about the nose tackle position.  Hampton is on the wrong side of 30, and his backup is too.  Moreover, the Steelers don't have a viable nose tackle on the roster who is in his 20′s (I said "viable nose tackle".  Scott Paxson has never shown any signs of eventually becoming a starter).  The team must get younger at the position.
The third member of the Steelers front 3 is Brett Keisel.   Keisel is the baby of the group, but he is no spring chicken.
2009 was Keisel's best season since 2006, his first year as a starter.  Keisel played great this year, and I have no complaints about his play.  However, Ziggy Hood is the only young defensive lineman who has earned meaningful playing time.  The Steelers have to become more proactive in developing their defensive line of the future.
Nick Eason and Travis Kirschke are both capable veteran backups.  I feel very comfortable whenever either of them is in the lineup.  But Kirschke will be 36 years old next season.  I think that's the same age as L.C. Greenwood.  Nick Eason will be 30 next season, so his career is winding down as well.
Sunny Harris has shown very little thus far.  His biggest accomplishment is being cut by the Pittsburgh Steelers and the Carolina Panthers in the same year.  I doubt he will make any meaningful contribution this season.
What should the Steelers do?
Signing Casey Hampton answered a huge question for the Steelers.  Prior to re-signing Hampton, I believed that drafting a nose tackle should be the Steelers' highest priority.  After all, the nose tackle position is really the cornerstone of a 3-4 defense.
With Hampton under contract, I doubt the Steelers will take a nose tackle in the early rounds.  However, if they do decide to go in that direction, there are 3 that are worth noting.
Dan Williams (Tennessee) - Dan Williams is the best nose tackle in this year's draft.  He has the size and mobility to command a double team, which is the primary responsibility of a nose tackle.  He has a good bull rush, and has a decent swim move.  He is exceptional against the run.  He is short, similar to Casey Hampton, and his low center of gravity makes him almost unmoveable.
Terrence Cody (Alabama) - "Mt. Cody" as he is called, is a huge physical specimen.  He is 6'4″, 370 lbs.  That's big, even by NFL standards.  Unfortunately, Cody seems to have a questionable commitment to conditioning.  His weight fluctuates (usually upward), and he sometimes seems unmotivated.  Alabama substituted frequently at the position to give Cody rest, so scouts are not quite sure how he would fare as a full-time player.  He has almost no burst, and cannot apply pressure to the quarterback.  Most believe that he is more of a specialist, and would be limited to being a 2-down player.
Cam Thomas (North Carolina) - Thomas is a player who will likely drop to the 3rd or possibly even the 4th round.  If he does, I would not be surprised to see the Steelers take him.  He would be an excellent value in those rounds.  He was not a statistically dominant player in college, but he consistently collapsed the offensive line and drove his blocker backwards.  This is exactly what you look for in a nose tackle.  Having Casey hampton on the roster would give Thomas a year or two to learn the position before he was actually needed to play a starting role.
Defensive end is another thing entirely.  There are quite a few impressive defensive ends that would look good in black and gold.
Most of the top defensive ends in the draft will not even be on the Steelers' radar.  Instead, the Steelers tend to look at defensive tackles who would make an easy adjustment to playing 3-4 defensive end (e.g. Ziggy Hood).
The D-line prizes in this year's draft are Ndamukong Suh and Gerald McCoy.  They're the top 2 defensive tackles in this year's draft.  They would both excel as 3-4 defensive ends.  Strategically, it would be foolish for a team to waste that type of talent in a 3-4.  Moreover, they'll both be gone long before the Steelers selection comes around.
Rather than focus on guys like that, let's take a look at a few guys who might be available in the 3rd round or later who might make attractive selections.  The first guy who comes to mind is…
Arthur Jones (Syracuse) - Arthur Jones was my top rated 3-4 defensive end prospect last year.  I had him ranked above Ziggy Hood, who the Steelers selected in the 1st round. Unfortunately, Jones decided to stay in school, and that decision cost him.   Jones would have been my top ranked 3-4 defensive end this year, except he injured  his knee and missed a portion of the season.
Jones' injury should cause him to drop to the 4th or even 5th round (although some think he may go as early as the 3rd round).  In my opinion, Jones would be a steal in any of those rounds.  Because he played his college ball in the Big East, I'm sure he is probably on the Steelers' radar.
Jared Odrick (Penn State) - Penn State fans are familiar with Jared Odrick.  Odrick has great height and strength, and could play DT in the NFL.  However, I believe that he would excel as a 3-4 DE.    He is good at taking on a double team, but is a bit quicker than Aaron Smith.  He is more reminiscent of Brett Keisel.
He had a few brushes with the law while at Penn State.  This may frighten the Steelers off due to the recent rash of off-field incidents among their players.  But Odrick would look very good wearing black and gold.
Alex Carrington (Arkansas State) - I watched Carrington destroy lesser competition in college.  He won't be able to do that at the next level.  However, his mix of size and strength would translate well to the 3-4 DE position.  His boldy could easily carry an additional 10-15 lbs., which would make him even more effective at the 3-4 DE spot.
He has relied heavily on his natural talents to this point.  He must dedicate himself to the weight room, and pay attention to his coaches if he wants to meet his full potential at the next level.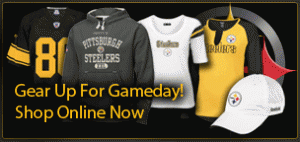 (If you enjoyed this article, please consider leaving a comment below. Also, please subscribe to our blog by pressing the orange button below. You can also follow us on Facebook or Twitter by clicking the doohickies at the bottom of the right column of this page.  Thanks.)

Subscribe in a reader