Losing can have unexpected effects on a team. Like causing frustrated players to make stupid comments. That's exactly what Hines Ward did.
Ward, one of the Steelers veteran leaders, made comments in an interview with Bob Costas that I'm sure he'd like to take back.
Ward implied that Big Ben should have played in a game that was as important as the Steelers' game against the Baltimore Ravens was.  Ward's frustration seemed to be due to the fact that the team thought that Big Ben was going to play, and weren't informed until Saturday that he wasn't.
The video below shows coach Tomlin's response to Hines Ward's comments.
From what I can tell, both Hines Ward and Coach Tomlin were at fault in this incident.
Tomlin should have explained to the team exactly why he wasn't playing Big Ben. Whenever there is a lack of information, people tend to use their imaginations to fill in the vacuum.
Hines Ward was equally culpable. Since, by his own admission, he didn't have adequate information, he should have kept his mouth shut. Instead, he put his foot in it.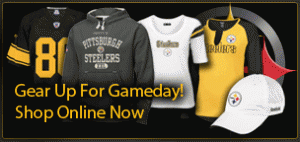 (If you enjoyed this article, please consider leaving a comment below. Also, please subscribe to our blog by pressing the orange button below. You can also follow us on Facebook or Twitter by clicking the doohickies at the bottom of the right column of this page.  Thanks.)

Subscribe in a reader